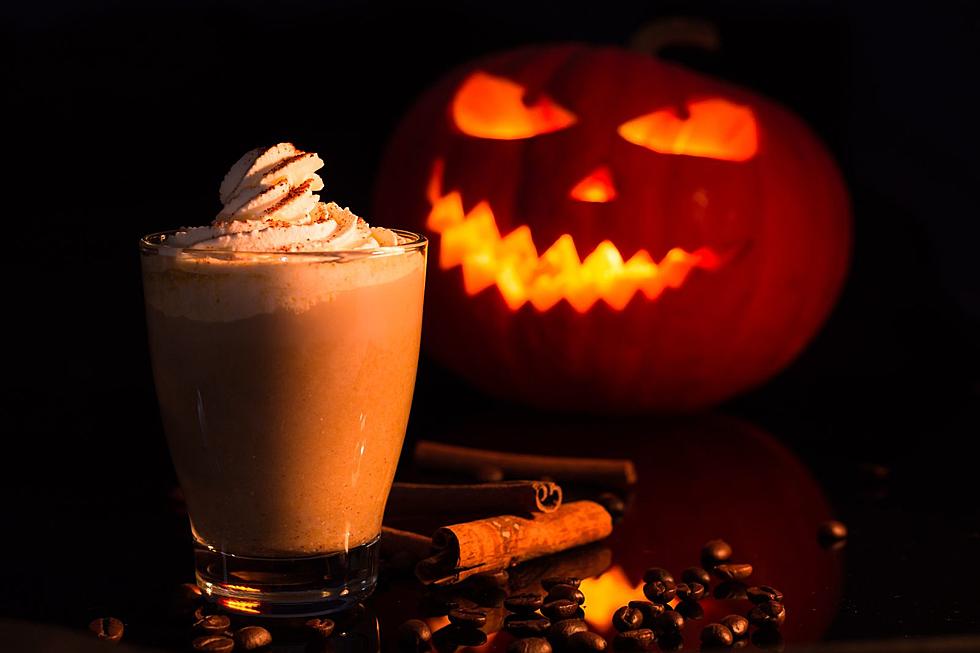 Mmm, PSL's! This MN Girl Shows You How To Save Money And Calories
Photo by Theo Crazzolara on Unsplash
I love PSL's. Pumpkin Spice Latte's are the perfect beverage for this time of the year when the weather in Minnesota starts changing like it is right now.  Are you the same way?  I would get them every day if I could.
I will admit that when I was in California it was easier to have fewer of them.  The weather here makes me want them even more.  But I really try to avoid drinking them too often because of the calories. Not to mention that the price can put a dent in your wallet, especially if you're buying them every day or multiple times per week.
Now, do I splurge every now and then? Of course.  This Summer-to-Fall season change has this Minnesota girl craving these drinks and once in a while I've got to splurge.  The Pumpkin Cream Cold Brew at Starbucks is delicious and it actually has less calories then some of the other Pumpkin Spice drinks.  And I love Caribou and they have a huge line of Pumpkin Spice options.
So here's my way to fill my desire for Pumpkin Spice beverages more often while saving calories and money.  There is a gal that calls herself "Hungry Girl".  She has a newsletter, cookbooks and you can follow her on Facebook and Instagram.

While most regular-sized Pumpkin Spice Lattes pack a punch of about 400 calories and lots of sugar, Hungry Girl's recipe comes in at only 70 calories!  I've made a huge amount of her recipes, I own a couple of her cookbooks and I really love her stuff.  Best of all, it's great tasting food and drinks that don't pack on the pounds.
Here's here PSL recipe from her newsletter:
Ingredients
1 tbsp. instant coffee granules
1 tbsp. no-calorie spoonable sweetener that measures cup-for-cup like sugar
1 - 2 dashes pumpkin pie spice
3/4 cup unsweetened vanilla almond milk
1 tbsp. pumpkin spice liquid creamer
1 - 2 dashes cinnamon
Directions
In a bowl or wide glass, combine coffee, sweetener, and pumpkin pie spice. Add 1 tbsp. water, and whisk until frothy, 1 - 2 minutes.
In a tall glass, combine milk, creamer, and cinnamon. Mix well.
Fill the tall glass with ice, and top with frothy coffee mixture.
MAKES 1 SERVING
HG Alternatives: If using a sweetener that's twice as sweet as sugar (like Truvia), use just 1 1/2 tsp. And to save even more calories and sugar, use a sugar-free creamer!
I hope this helps you to enjoy more PSL's all through the Fall Season!
Cozy Up at This New Coffee Shop in Long Prairie
Come Visit Freeport, MN With Us in Pictures
More From 1390 Granite City Sports