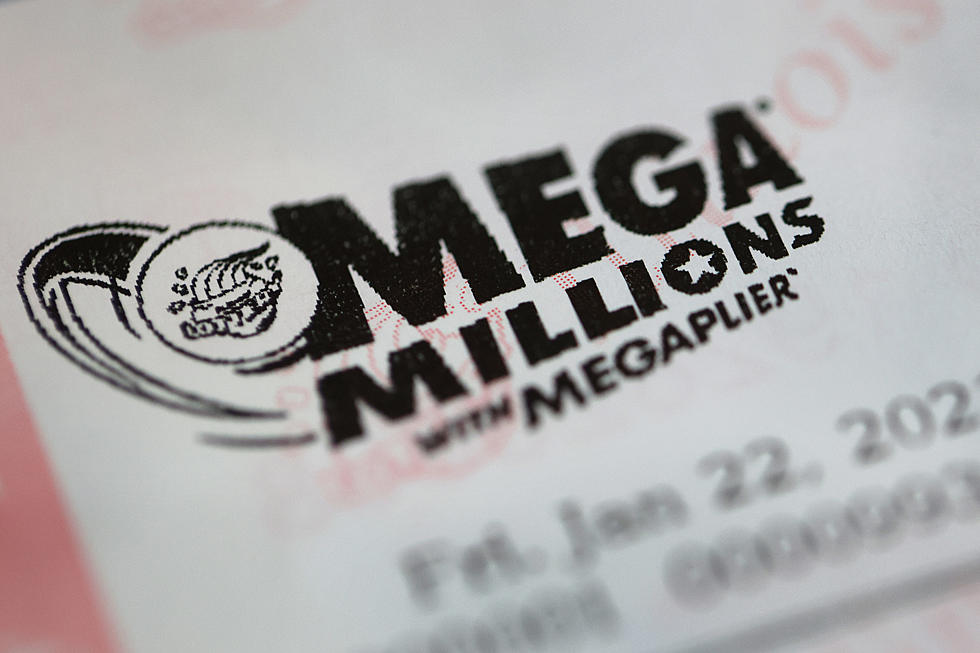 Mega Millions Jackpot Nearing $1 Billion for Friday's Drawing
Getty Images
UNDATED (WJON News) -- A massive Mega Millions jackpot is on the line Friday night.
The estimated prize is $910 million, or $462.2 million if you take the cash option.
The next drawing will be the 29th in this current roll, which began after the jackpot was last won in New York on April 18th.
This is the fifth largest Mega Millions jackpot in the game's history, with the four largest prizes all topping $1 billion in 2018, 2021, 2022, and earlier this year.
While everyone looks forward to winning the jackpot, Mega Millions reminds players that there are eight other prize tiers.
Half of the proceeds from the sale of each ticket remains in the state where the ticket was sold.
Meanwhile, a winning $1 million Mega Millions ticket that was sold in Minnesota last year is about to expire. The holder of that ticket has until this Saturday to claim their prize. The ticket was sold at a Casey's General Store in Fridley and was drawn on July 29th, 2022.
Winners have exactly one year from the date they were drawn to claim their prize.
READ RELATED ARTICLES
Million Dollar Homes! Check Out This 'Palatial Paradise' For Sale In St. Cloud
The housing market still seems to be going pretty strong, nothing like the last 2-3 years when homes lasted just hours on the open market, but there are still plenty of homes listed for sale in Central Minnesota. One of those homes is a million-dollar listing right here in St. Cloud. The home is described as 'an exquisite palatial paradise', and the photos online seem to prove it.
More From 1390 Granite City Sports