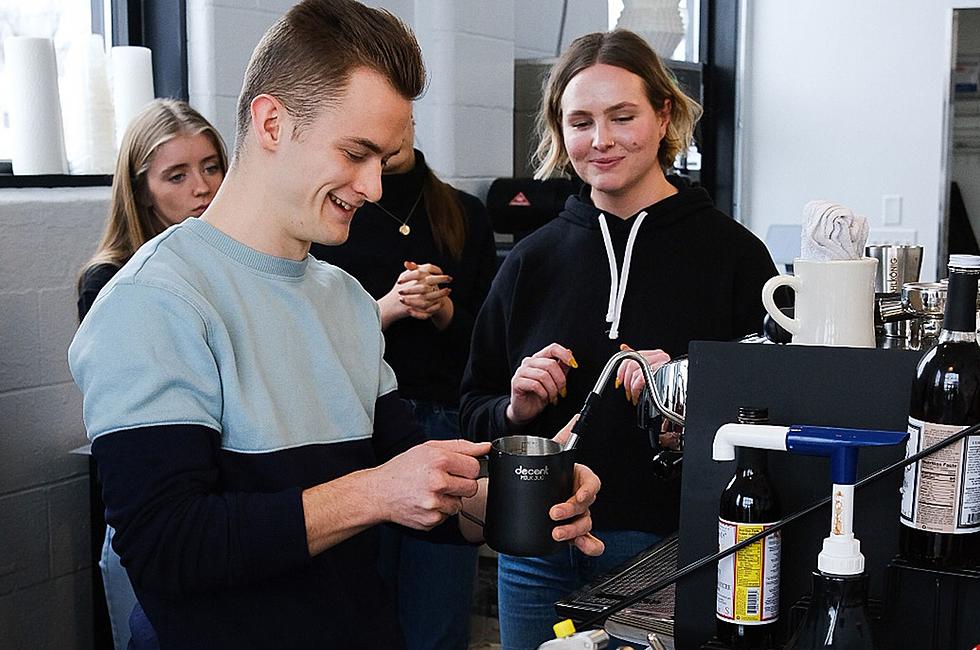 Cloud Coffee Fest to Feature Roasters, Shops Around Minnesota
Kinder Coffee Lab
ST. CLOUD (WJON News) -- You will have a chance to sample unique coffees from across Minnesota this weekend in St. Cloud.
The 2nd annual Cloud Coffee Fest is Saturday from 9:00 a.m. until 2:00 p.m. at the Kinder Coffee Lab parking lot at 203 Cooper Avenue North.
Taylor Feero is a co-owner of Kinder Coffee and one of the organizers of the event. He says they wanted to bring their friends in the coffee world to town.
Our group is for sure coffee nerds and we really enjoy what other coffee shops and roasteries are doing so we had a list of our favorites that we reached out to right away, then because the coffee world is so small in Minnesota as people started to here about the event we also had some roasteries reach out to us.
He says classes on different brewing methods will happen throughout the day.
There's going to be some technical deeper thinking-type things with our coffee classes that we have going on all day.  And, you'll have an opportunity to talk with all the chemists, so to speak, of the coffee world as the head roasters will be on site talking about their spin on the science of making coffee.
Feero says coffee is as diverse as wine and beer depending on the region the coffee is grown, how it is processed, and how its brewed. He says several different variables go into how coffee tastes.
Over 15 coffee roasters and shops from St. Cloud, Sartell, Avon, Minneapolis, Duluth and more will be at the event.
Cloud Coffee Fest is free to attend. Samples will be available with the purchase of a mini mug.
They'll also have bakery goods and a food truck there. There will be live music, free activities for the kids including a bouncy house, and fake tattoos.
There has been an explosion in the coffee industry in the St. Cloud metro area in recent years with several new coffee shops opening up.  Feero says,
'The more the better.  It would be incredible if St. Cloud became a coffee hub in Minnesota.'
He says coffee is more progressive on the two coasts, and he wants to help change that here in Minnesota.
Feero says for the first Cloud Coffee Fest last year they were hoping to get 500 people to show up and actually had nearly 2,500.
Kinder Coffee Lab started in 2020 during COVID-19 as a roasting company that shipped beans to people's doors.  They now have a coffee shop as well. Kinder uses a few different coffee importers who source their coffee from all over the world including Ethiopia, Brazil and Mexico.
READ RELATED ARTICLES
Come Visit Watkins, MN With Us in Pictures
More From 1390 Granite City Sports