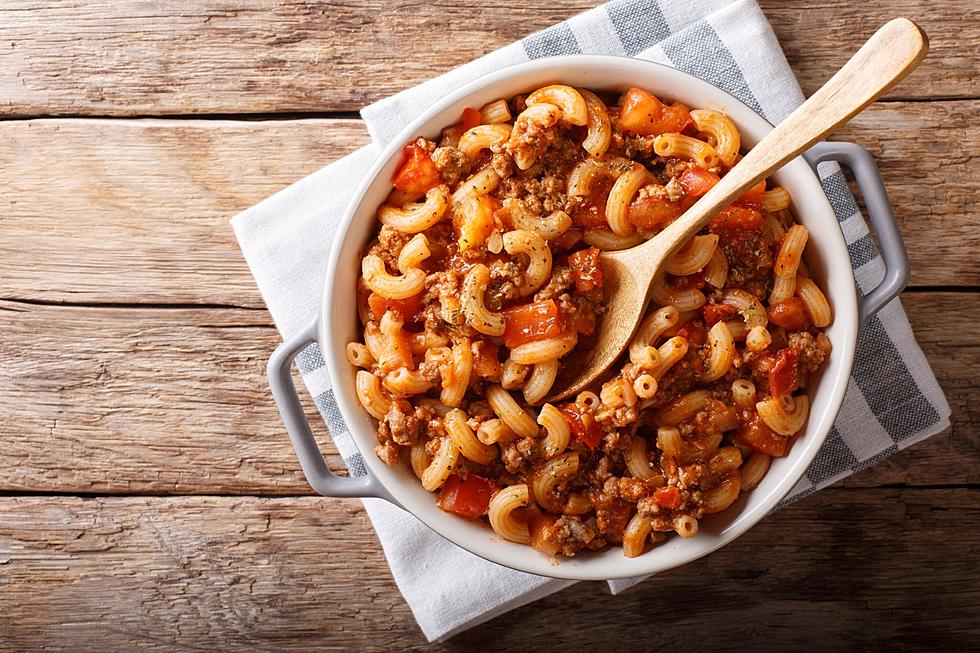 Can You Even Be From Minnesota If You Haven't Had This? No Way!
Photo by iStock Getty Images Plus
I saw a thread on Reddit about Goulash and it got me think of when I moved to California and people looked at me like I had two heads when I talked about goulash.  It was a go-to favorite of my family growing up.  My Grandma had her tried-and-true recipe.  My Dad later tweaked it with his own additions and subtractions.
Are you even from Minnesota if you haven't had goulash?  I think not.  My Dad didn't write recipes down.  I really wish he had because I've tried to make it a few times and it's just not the same as when he made it.
Imposters will try to act like they know all about it.  But the dead giveaway?  If there is no white bread with butter on that plate then you need to just fess up that you're not from Minnesota, or head back to your home state.
Just like my Grandma and my Dad, I'm sure every family has tweaked the recipe to their liking.  But if you just moved to Minnesota and you've never had it, here's a great base to start with.
INGREDIENTS FOR GOULASH
Ground beef
Onion
Green pepper or celery (depending on who you ask)
Garlic
Beef Broth
Tomato sauce and Diced tomatoes
Worcestershire sauce
Oregano
Bay Leaves
One of the comments on Reddit was spot on about the cheese!
Comment
byu/JesicaL3 from discussion
inminnesota
My single mother of four would make a huge batch on Sunday then we'd have it all week. It started getting less appealing by Friday. That's when you really load up on the cheese topper.
Minnesota Area Codes as Work Shoes
Come With Us and Tour Clear Lake in Pictures
More From 1390 Granite City Sports