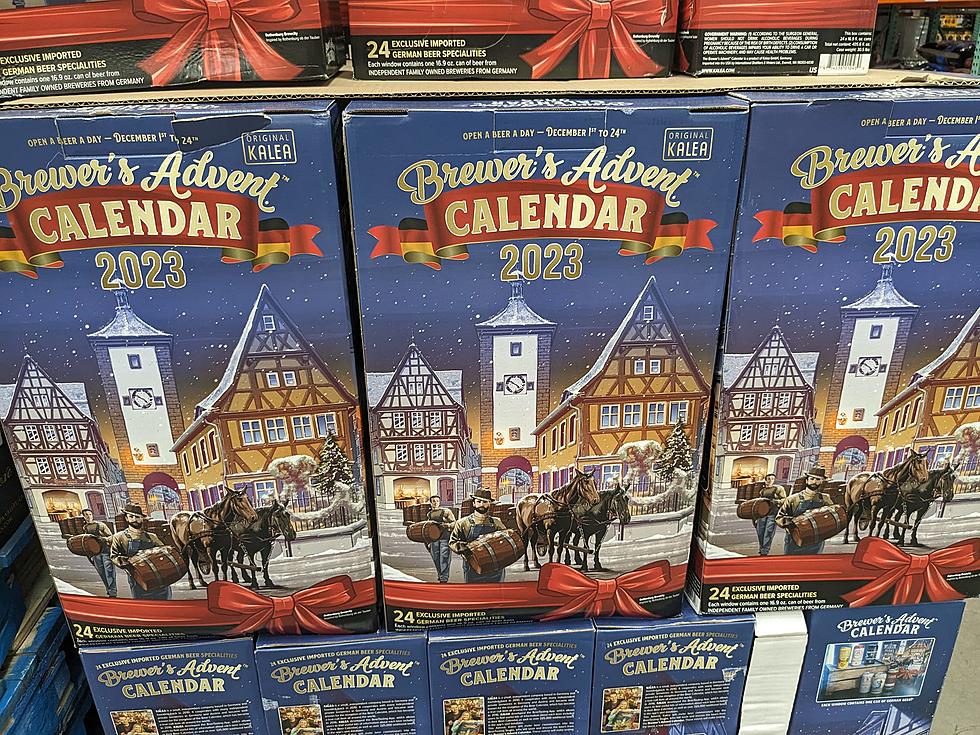 Already? Chocolatey & Boozy Advent Calendars Available at St. Cloud Costco
PHOTO: Laura Bradshaw
It's already happening. We just turned to actual Autumn, according to the calendar, and we have suddenly moved to the Christmas holiday season.  How does that happen?  Well, if you have been paying attention, we moved into the "retail" Christmas season in July and August.
It seems that Back to School and Christmas happen at the same time...according to retail stores.  We even skip by Halloween and Thanksgiving to make way for Christmas/Hanukkah/whatever you celebrate. Why do we do this?  I feel like each holiday should have it's own lane.  I understand that retail sales are hoping to capitalize on holiday shopping as soon as possible.  But it's not like we are going to forget.  Maybe they are hoping that we will spend more if there is more time for that situation.
But here we are, and I found two different Advent Calendars for adults... well, one can be for families.
I remember being a kid and looking forward to each day in December and opening a new box for that day and finding a sweet treat behind the door.  Although I couldn't open every one because I had to share with my brother.  I mean, c'mon!!  (Kidding).
And here is Costco to help out the adult and the kid. There are two types of Advent Calendars to choose from there... now.  Usually there is a wine wine that comes along too.  But for right now we have a chocolatey advent calendar that features chocolates from Lindt chocolatier.  And the other is boozy.  This "Brewer's" advent calendar features a beer a day!  It's kind of fun to try different types of beers, then find one that you like.  More than likely in my case there will be one or two that I like and the rest will be IPAs.  Just saying.
But if this is your jam, you might want to pick one or more up and get ready for December... it'll be here in two months.  Plan ahead, I guess.
."}" data-sheets-userformat="{"2":33554688,"11":4,"28":1}">
LOOK: See what Christmas was like the year you were born
TOP 10: The best holiday TV specials of all time, ranked
More From 1390 Granite City Sports