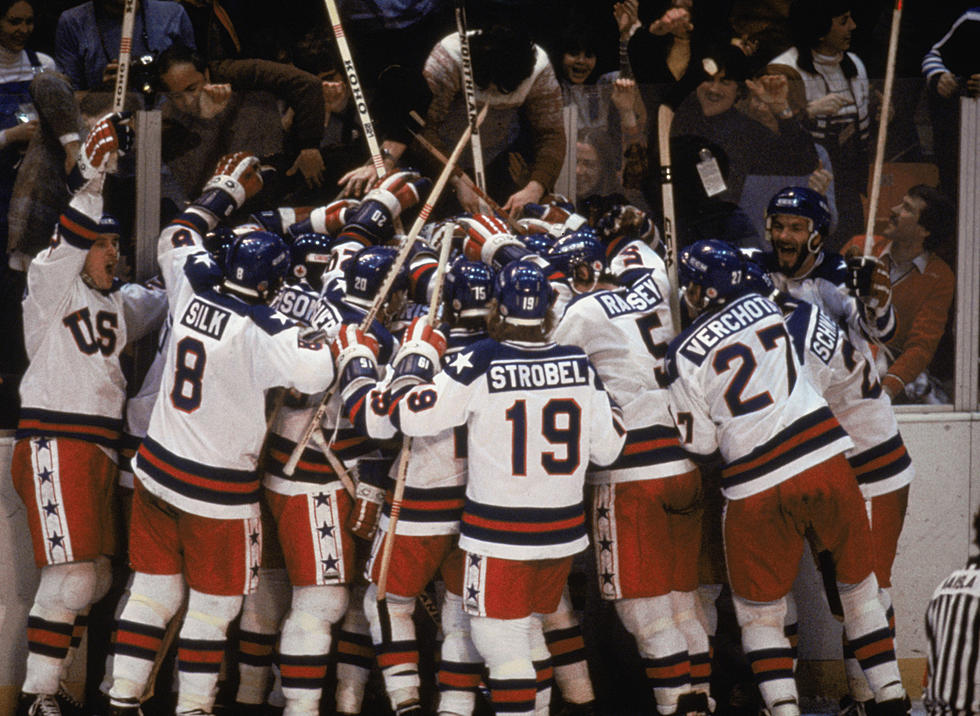 The Miracle on Ice Happened On This Day In 1980
Getty Images
The most iconic moment in United States sports history happened on this day (February 22nd) in 1980 when the USA men's hockey team beat Russia 4-3 in a game later dubbed the "Miracle on Ice."
The USA was given little chance of beating the 'Russian machine' heading into the game and were actually outshot 39-16 in the game. However, Mike Eruzione's goal with about ten minutes left in the third period sent the home crowd into hysterics and the USA defense held on for the win.
The game was not actually broadcast on live television as it started at 5 p.m. local time in Lake Placid, New York and wasn't shown on TV until 8 p.m.. My dad was 21 at the time and has said that he listened to the game live on the radio then had to decided whether to tell everyone what happened (and spoil it for them) or just keep it to himself. Spoiler alert: he blabbed.
There were 14 players on the roster from Minnesota along with legendary head coach Herb Brooks. One of those players, John Harrington, went on to become the longtime coach of the St. John's University hockey team.
Al Michaels' "Do you believe in miracles" call is probably the single most memorable moment of the game. Michaels incredibly had only called ONE hockey game in his life prior to taking the microphone in Lake Placid.
The United States would go on to defeat Finland for the gold medal.
Pictures from the 2023 World Snow Sculpting Championships In Stillwater Minnesota
The World Snow Sculpting Championships were held recently in Stillwater where teams from as far away as Mexico and Columbia competed against each other for a share of the top prize, medals, and the title of World's Best when it comes to snow sculpting.
More From 1390 Granite City Sports