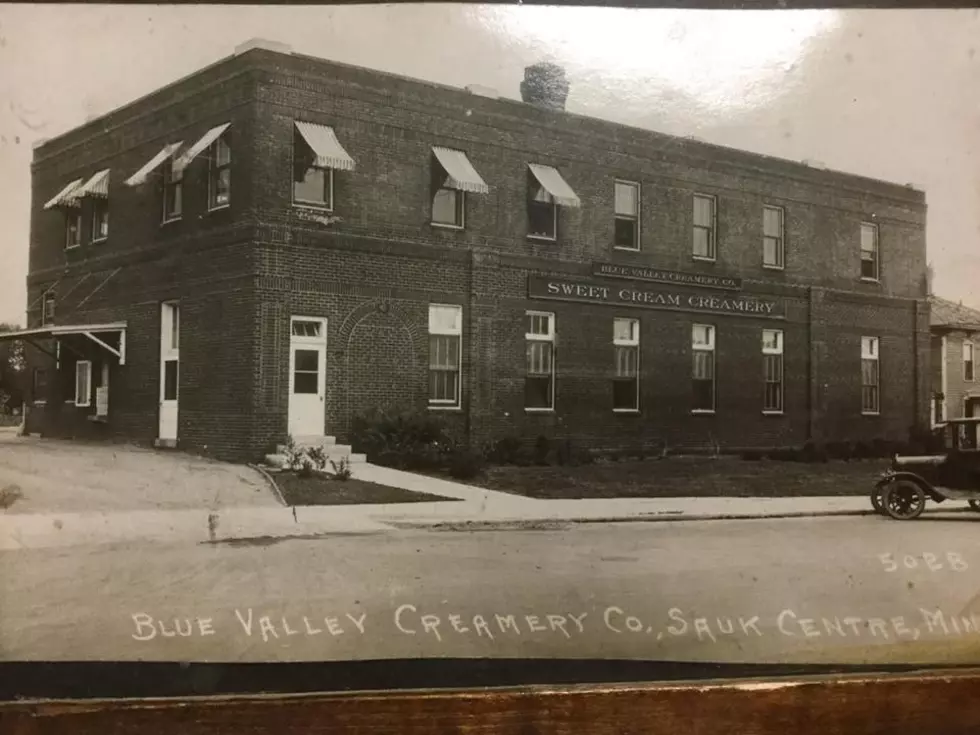 Stearns County Town Names That Have Changed Part III
Sauk Centre Creamery Building, photo courtesy of Stearns History Museum
Stearns County has many settlements that would be considered towns, some cities and some villages.  Not all the town names that we know today were the town names that existed years ago.  Settlers began occupying territories in Central Minnesota starting in the 1850s and 1860s.  John Decker from the Stearns History Museum has chronicled these changes.  In part I we looked at St. Joseph, St. Wendel, Albany, Holdingford and St. Wendel.  In part II we focused on Luxemburg, Rockville, Cold Spring and Richmond.
Part III will focus on the northwestern and western portions of Stearns County.  Sauk Centre was founded in 1856.  It is the largest town by population in northwestern Stearns County with 4,555 according to the most recent census.   There was a settlement just to the west of Sauk Centre called Hoboken from 1865-1875.  North of Sauk Centre was a settlement called Spring Park from 1900-1927 and west of Hoboken was a pair of settlements called Stiles Station from 1881-1915 and Ashley to the south of that from 1915-1930.
Moving south of Ashley was a settlement called Raymond from 1870-1878 and to the south and east of Raymond was Lyman Prairie from 1889-1890.  Padua exists south of where Lyman Prairie once was.  Padua is an unincorporated community in Raymond Township.  The community is located near the Junction of Stearns County Roads 18, 22, and 192.  Padua was settled in 1899.  Rooneyville was just south of Padua from 1871-1900 and east of Rooneyville and Rooneyville Station was Getty from 1871-1879 and Unity from 1890-1930.  Both Getty and Unity once had post offices.
In our next edition of Stearns County Town Names that have changed we'll focus on the Melrose area.
Rockville, Minnesota...in Pictures
More From 1390 Granite City Sports