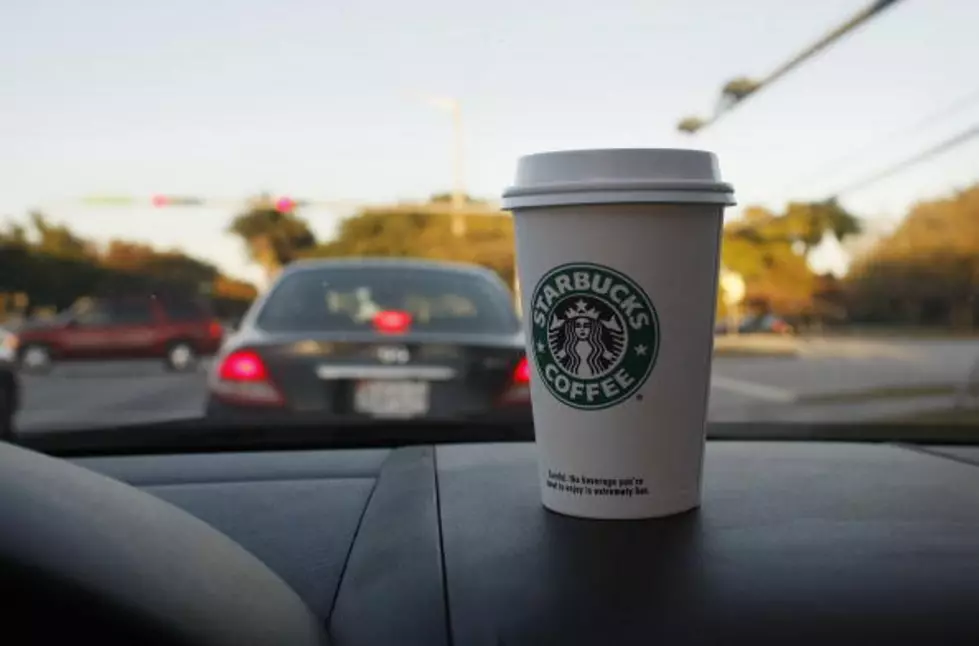 Starbucks Partners With DoorDash To Bring You Your Coffee
Getty Images
Starbucks, like a lot of other businesses is busy expanding their brand nationwide. According to fox9.com, they just announced a partnership with DoorDash to deliver their customers coffee directly to them at home, work or wherever.
The coffee company did formally, partner with Uber Eats during the pandemic but this will be a partnership on a much larger nationwide scale.
So, for a lot of people, no more waiting in those long lines at the drive-through. Just use the DoorDash app or DoorDash.com and DoorDash with bring your steaming hot coffee selection right to you. Can't beat that, right?  Subscribe to DoorDash's monthly plan to avoid standard delivery and service fees.
The partnership between Starbucks and DoorDash is already underway in Northern California, Texas, Georgia, Florida and other select markets. They plan to have the partnership implemented in all 50 states by March of this year.
The partnership between the two companies was tested previously in Atlanta, New York City, Houston, Sacramento and Portland.
Brooke O'Berry, senior vice president of digital experiences at Starbucks says the partnership is "significant growth opportunity" and added "As customer behaviors evolve, we continue to innovate the Starbucks Experience to connect with them through meaningful and valuable digital experiences," O'Berry said in a statement. "Our partnership with DoorDash allows us to provide our customers with another convenient way to enjoy Starbucks wherever they are."
And don't worry about your coffee being cold by the time it gets to you. Starbucks has implemented new "packing solutions", tamper evident packaging and specific cup holders made especially for delivery.
Cozy Up at This New Coffee Shop in Long Prairie
5 Tips for Getting Better Gas Mileage
10 (More) Hilariously Bad Google Reviews of Central MN Landmarks
More From 1390 Granite City Sports