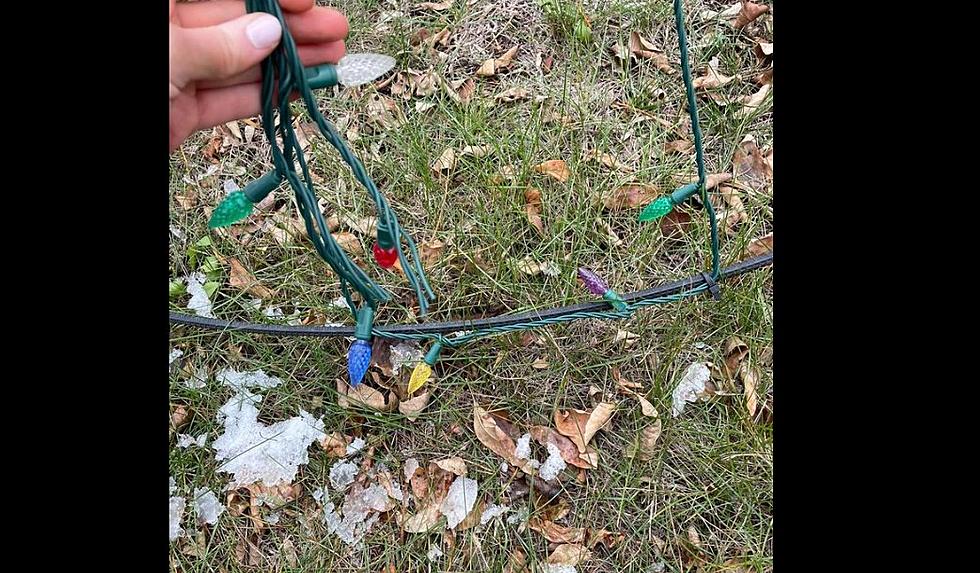 Sartell's Country Lights Festival Lights Dimmed By Vandals
Country Lights Festival via Facebook
The Country Lights Festival in Sartell has become one of the go-to sights to see in central Minnesota over the last few years. Located near the Sartell Community Center, the Country Lights Festival offers a free to attend, Christmas-light-lit path around Lake Francis.
However, the organizers of the event went on Facebook to share the bad news that it appears someone has cut the ends of almost all of the event's lighted Christmas trees.
It seems the Grinch may have visited us this week! 90 percent of our trees set up by our volunteers were cut at the end and now have to be restrung.
Please let us know if you have any infomation on the Scrooge!
Sartell Mayor Ryan Fitzhum via Facebook:
A Grinch found his way into our community and tried to stop this year's

Country Lights Festival

. Did you know that over 20,000 people visit this amazing festival each year?
It's time for our community to rally and show that a Grinch doesn't stand a chance in Sartell.
Sartell Community Center via Facebook:
Such a sad day today when this was discovered! So much work was done by volunteers to set up the light display and senseless acts like this make it increasingly difficult to offer events like the Country Lights Festival, which we all love. If you have information please reach out to the Sartell PD!
The festival is asking for donations to replace the lights. Anyone with extra lights can drop them off at the Sartell Community Center. Additionally, volunteers are needed for this weekend's festival set up. SIGN UP TO VOLUNTEER WITH THIS LINK.
Check Out Sartell's Country Lights Festival
More From 1390 Granite City Sports