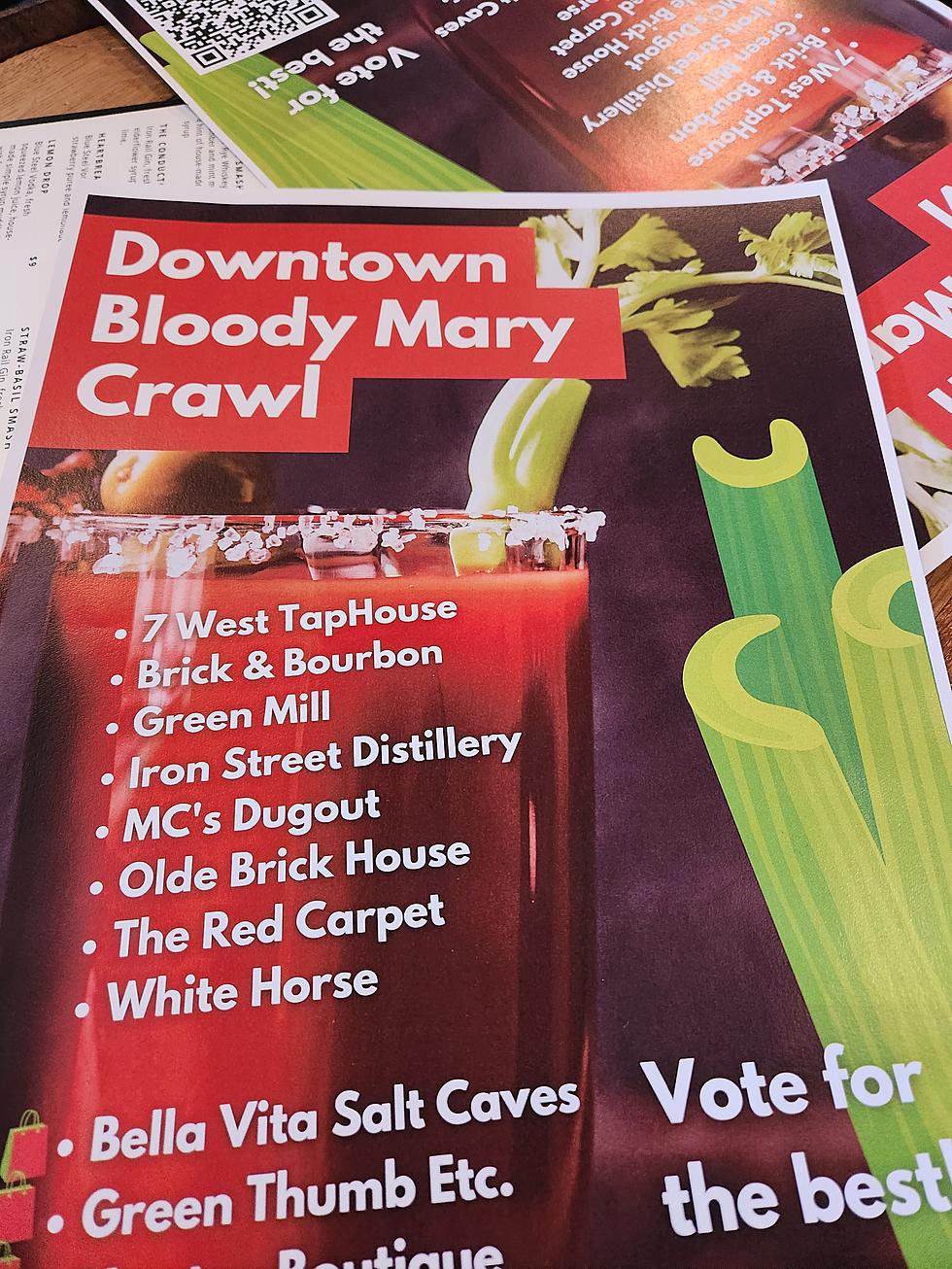 [OPINION] St. Cloud Bloody Mary Crawl Was Popular, Maybe A Little Too Popular
On Sunday Downtown St. Cloud saw hundreds of people come to participate in the Downtown St. Cloud Bloody Mary Crawl. It was popular as many establishments were caught off guard by the number of people wanting to participate in the crawl, maybe there were too many people interested as long lines and waits were a common theme.
By the way a SHOUT OUT to all of the wait staff working yesterday, you are the real rock stars!
First off I want to give a big tip of my cap to the organizers of this event, the Downtown St. Cloud organization, it was a fantastic idea that seemed to pull people into Downtown St. Cloud from all points. I ran into someone yesterday during the event from Andover that saw a social media post about the crawl.
Unfortunately, the event was marred by long lines, and establishments ran out of ingredients and mix early on because this event was so popular. I think many of us who participated could have handled the long wait times if we knew what places were packed. Many times you'd walk up to a participating bar and you'd know instantly if there was a wait or other issue based on the conversations being had.
While there seemed to be great interest in participating, going forward if there is going to be another crawl, maybe tickets should be sold so bars have an estimate for ordering supplies and staffing the event. Another idea would be with ticketing, schedule flights for people to participate in with an order in which to enjoy your crawl, that way you know you are in each bar for 20 minutes, with a guaranteed spot to sit, with the only worry you have is what you are going to order.
While I am not pointing any finger at any individual or organization as this was a popular event to participate in, we maybe need to organize this a little better, I hope they do this again but in a different way so all who want to participate can in a fun and safe manner.
Come Visit St. Augusta, Minnesota in Pictures
Come Visit Fairhaven, Minnesota in Pictures
More From 1390 Granite City Sports