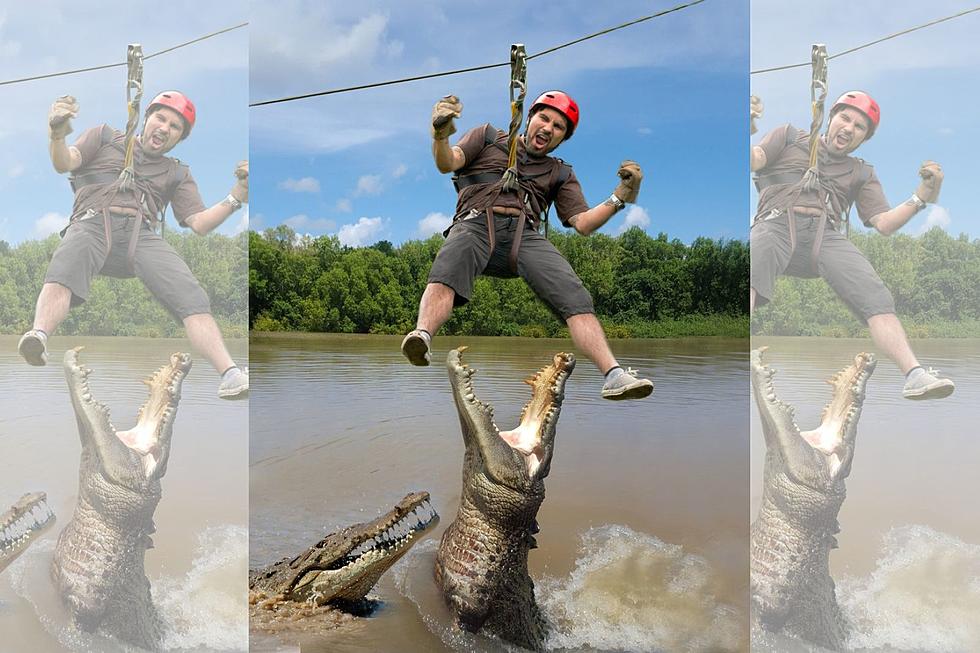 MN Travel Website Sparks Funny Controversy. Dare to Go?
Photo by: visitwinona.com
Want a nice Fall getaway? You can stay right here in Minnesota and road trip to "The Miami of Minnesota".  The residents of Winona started calling the city that a few years ago.  Why? Both cities are located in the Southeast part of the their states, and both tend to be the warmest city in their states.
Winona is a beautiful city that long ago gained the moniker "The Island City" since it is surround by the Mississippi and Lake Winona.  But maybe residents didn't feel much fun in that moniker.
Well they are definitely having fun now with "The Miami of Minnesota".  The Visitors Authority has embraced it and they have a website and YouTube videos that are absolutely hysterical...and completely satirical.
Like the Gator Gauntlet Zipline.  One of the "visitors" quotes on the website says:
I've never been so scared in my life. I thank God I only lost a shoe. I don't know how this is legal.
— Mary from Delaware
The kids can also Fly With Flamingos on "the nations only live flamingo ride attraction".
They follow the information about the Fly With Flamingos attraction with this:
**Winona is the Miami of Minnesota - it is the warmest place in the state and located in Minnesota exactly where Miami is in Florida. Plus, we have miles of beaches too. And yes, we heard that flamingos haven't bred in Florida for 100 years and don't live in Miami. But we think that's just a dirty rumor and so we're still going with it. Anyway, your kids are going to love it.
Lisa Meyers McClintick wrote an article for the StarTribune and noted how the campaign worked for her family:
The campaign's sassy humor was enough to persuade my teenage daughter to join me on a fall road trip last October, and the view from Garvin Heights was impressive enough to inspire a hike to the iconic Sugar Loaf pinnacle.
So go ahead and grab the kids and head to Winona!  Pull out all the stops and swim with the gators in Winona, MN.
Enjoy all the the fun here from The Miami of Minnesota!  Or get a little more serious on the official site.
Come Visit St. Joseph, Minnesota in Pictures
5 Things All Minnesota Kids Did with Dandelions
More From 1390 Granite City Sports