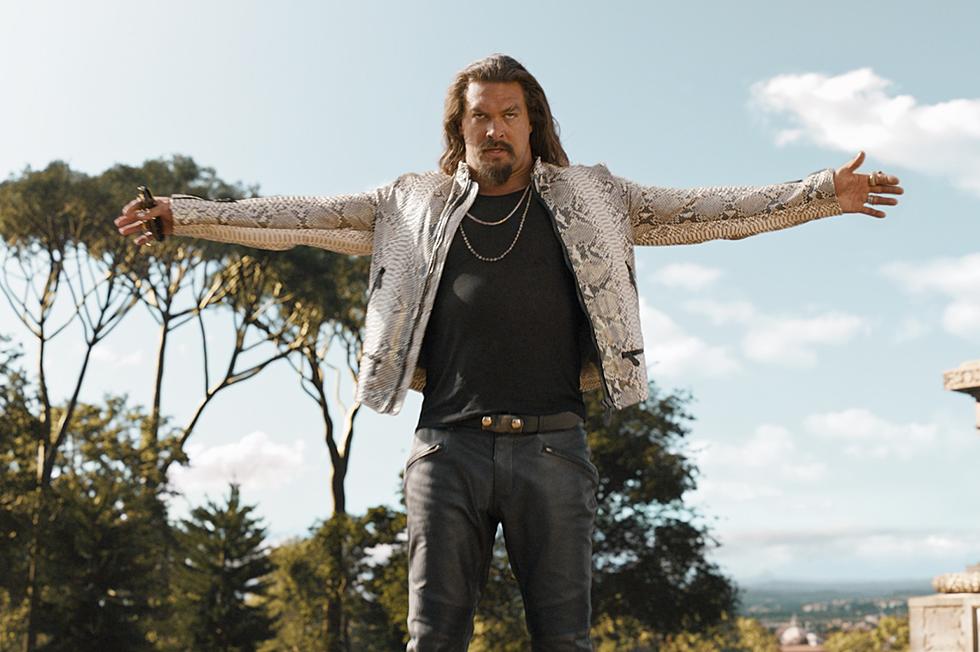 Minnesotans Waited for Hours for an Autograph from This Celebrity
Universal Pictures
Call me jaded, but there are some things that I just wouldn't do.  And apparently I am in the minority.  But I just feel like there are better things to do with my time. On the other hand, if you are doing it because eventually it might be worth a lot of money - then maybe it's a good idea.
What I'm talking about is the fact that celebrity/Auquaman Jason Momoa was in Minnesota promoting his new vodka called Meili Vodka. He was promoting his new vodka in a couple of places this past Friday.  First he was at the Total Wine store in Minnetonka and he was also at Costco in St. Louis Park.  This is pretty cool, until you find out that people waited in line in some cases for 7 hours just to get him to sign their bottle of vodka.
Now, of course there are going to be those who are like "why are you even saying anything about this? If people want to do that, fine, let them do it, it's their life and however they want to spend it is ther choice".  Totally.  I'm just saying that it seems like a waste of time.  It's not like you get to spend any sort of time with the celebrity.  You get an autograph, MAYBE a picture, and that's only if you're lucky, and that's really it.  Are you going to drink the vodka?  Maybe it's just me, but if I waited 7 hours to get this bottle autographed, I'm not drinking that one.  I'd actually buy a second one to drink and keep the first as a momento of the 7 hour wait time.
It's not that I won't wait in line for anything, if it's an hour or less, sure.  Go ahead.  But 7 hours???  That's like you just wasted an entire day... that's like an entire work day for some people.  It's a long time.
But to each their own, I guess.  It is pretty cool that Momoa made a stop in Minnesota.  There is some star power with that situation. And if you were lucky enough to get an autographed bottle of vodka, good for you!  Save it and tell your grandkids about how you met Jason Momoa...sort of.
These 50 US Cities are Crawling with Bed Bugs
Every year the pest control gurus at Orkin put together a list of the Top 50 Bed Bug Destinations in the United States. Which areas do you travel to that you should take extra care to watch out for these blood-sucking insects? Let's countdown to the most bed-bug-riddled city in the United States.
Gallery Credit: Scott Clow
LOOK: Do you know these 50 famous acronyms?
This list from
Stacker
features a collection of the most common acronyms and their meanings. Popular abbreviations include establishments like ACLU, YMCA, ad the AARP.
Gallery Credit: Rachel Cavanaugh
More From 1390 Granite City Sports