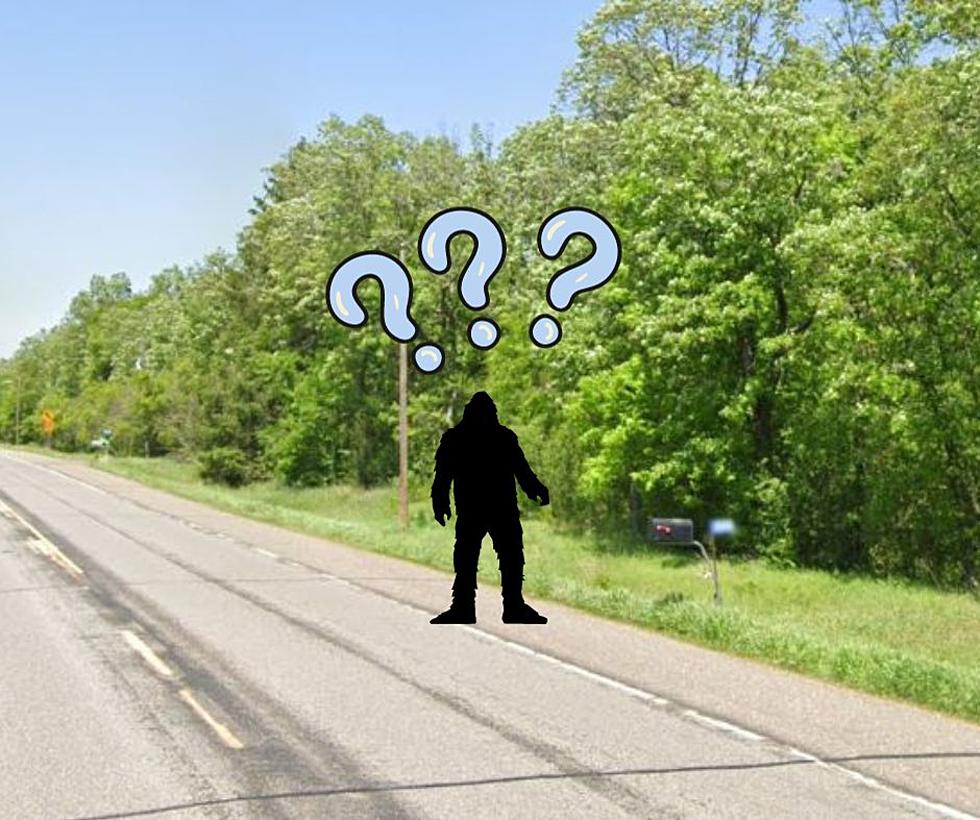 It's Been Nearly 6 Years Since Bigfoot Was Reported In Stearns Co
Image Credit Google Maps and Canva
It will be 6 full years this December since a sasquatch was reported in Stearns County. Accompanying the report online, there is also a footprint that was photographed in the area of the sighting. So was this sasquatch just wandering through?
According to the Bigfoot Field Researchers Organization website, the report was made in January of 2018, but the sighting was in December 2017 on County Road 1 in Rice, just to the north of Mississippi River County Park, according to the online report.
Here is what was originally reported by the BFRO from the witness:
I first saw Bigfoot a month ago or so. He was crossing the road in front of me while I was driving home from my father-in-law's house. Tonight I heard a yelling/screaming when I was outside having a smoke. It did not sound like any animal I've ever heard. I am a die-hard outdoorsman and I can tell animals apart by their tracks and calls.
It was around 930 pm when Bigfoot crossed the road. My headlights illuminated it enough to tell what it was.
He was crossing the road from east to west. It looked like he was coming from the river and headed into the woods.
On top of the sighting and later on a vocalization, the witness reported, there was also a photograph of a footprint in a sandy area that the witness discovered out by Onamia, also in 2017.
While he was grouse hunting near Onamia, MN (2017) at a wildlife management area, about 35 miles from Rice, he found two footprints. One on a hard-packed trail, barely visible. He found a second print, about 42 inches away from the first, in the soft sand. He photographed the print
The BFRO investigators felt that the print that was found was that of a bear, but you can be the judge of that yourself, you can find the footprint picture here. 
With all of the leaves that have dropped, keep an eye out for deer, and (apparently) sasquatches while you are out driving at night.
Come Visit Bowlus, MN With Us in Pictures
Most common fast food chains in Minnesota
Stacker
compiled a list of the most common chain restaurants in Minnesota using data from the Friendly City Lab at Georgia Tech.
Gallery Credit: Stacker
LOOK: Highest-Rated Museums in Minnesota, According to TripAdvisor
Stacker
compiled a list of the highest-rated museums in Minnesota, according to Tripadvisor.
Gallery Credit: Stacker
LOOK: Highest-rated Free Things to do in Minnesota, According to Tripadvisor
Stacker
compiled a list of the highest rated free things to do in Minnesota from
Tripadvisor
.
Gallery Credit: Stacker
More From 1390 Granite City Sports