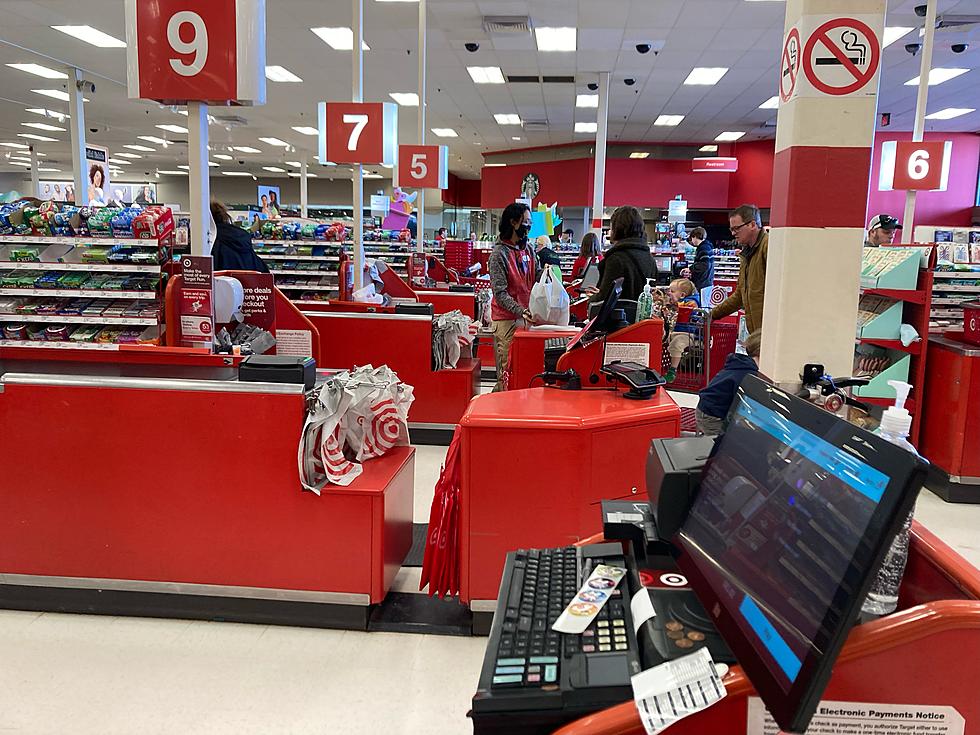 Is Minnesota Based Target Removing Some of the Self-Check Lanes?
PHOTO: Ashli Overlund
The self-check lanes at big box stores has annoyed many people, and has possibly been increasing store shrinkage, otherwise known as theft.  The theft, or shoplifting that has been happening is sometimes human error, but in other situations it is just that - shoplifting.
Customers have also been expressing complaints with the self- check that it reduces the interaction with the Target team.  It seems that many people do like the social interaction with the cashier.
According to CNN, Target is testing some options with the self-check lanes.  First, they will be reducing the amount of items that a guest can bring through the lane to 10 items.  Basically used like an express lane.  And in some stores they will also be reducing the amount of self-check lanes that are available.
"Our guests tell us they enjoy interacting with our team," Target Chief Operating Officer John Mulligan said on a call with analysts Tuesday about the changes. The company has "refocused" its checkout areas and since seen a 6% increase in customers using full-service cashier lanes across its stores.
Personally, I have always thought the self-check lane was an express lane.  One shouldn't be using that lane when you have a cart-full of items through that lane.  FIrst, because you are probably going to be a lot slower than a cashier that actually works for the store, and second, because you will more than likely run into an issue with a price or something along those lines.  Basically, you are probably less efficient than the regular cashier.
The whole idea behind stores adding self-check lanes was to speed up the checkout process for shoppers, and reduce the cost of labor.  This hasn't worked quite the way they had planned.  Plus, there are several shoppers who also have the idea that "they aren't working there - not getting paid, so why should they check out their own items".  I guess you could think that way.  But also, sometimes it is a lot easier to use the self check lane when you only have a couple of items.
We'll see how this pans out, and if they do go back to the regular cashier lines.
Come Visit Roscoe, Minnesota with Us in Pictures
LOOK: These are the 100 best cities to raise a family
Gallery Credit: Emily Sherman
.
More From 1390 Granite City Sports