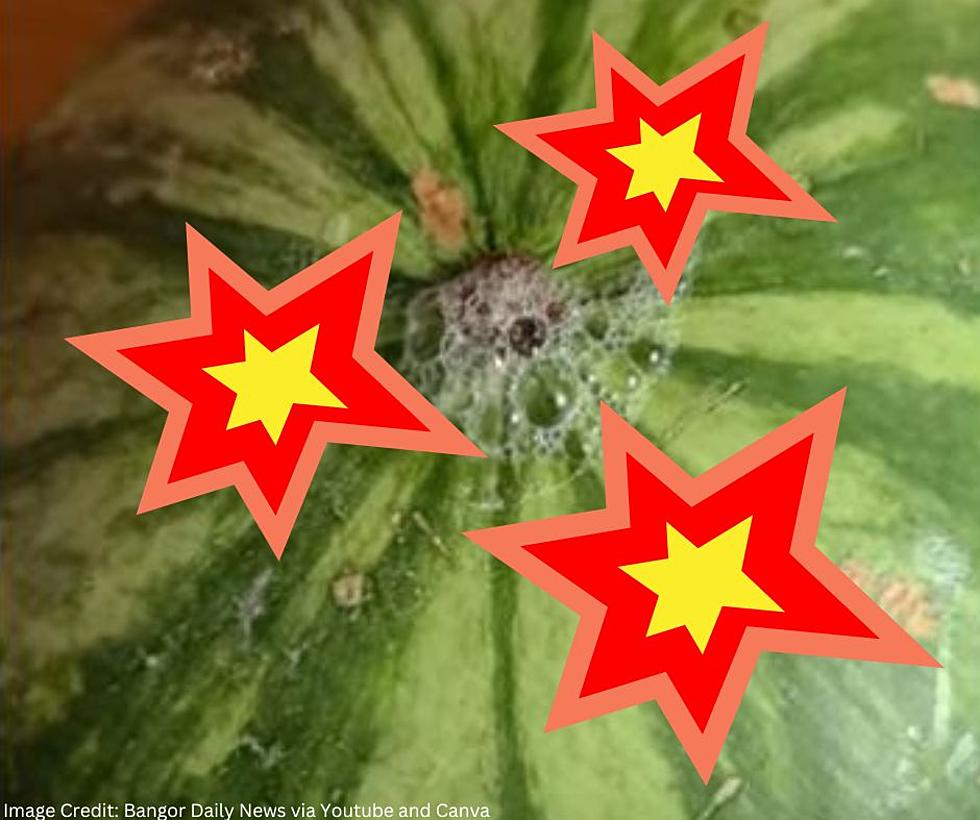 How Hot Is It? Minnesotans Should Be Aware That Watermelons Are Exploding
Image Credit Canva and Bangor Daily News
This isn't a drill, I repeat this is NOT a drill! Apparently, it's been SO HOT this summer that scientists are warning people that watermelons are exploding from the heat, and when they do they are VERY dangerous to eat! So if you have a foaming watermelon, that's like a stick of dynamite waiting to go off.
People out east, namely in Maine, are posting videos online of watermelons that are foaming from the end. The foam is actually part of the fermentation that is taking place inside the melon, as it got WAY too hot.
What's going on inside that melon that is causing it to foam is "it's a combination of bacteria, the fruit's natural sugars, and above-average temperatures . . . both where they grow, and where they're being stored"
WGME out of Maine reports that once the fermentation process begins you should just toss that melon in the trash.
Once the fermentation begins inside a watermelon, it creates the perfect environment for toxic pathogens to flourish, including botulism, E. coli and Salmonella.
So the next time you are at the grocery store, and you pick up a watermelon, you should store it in a shady cool spot in your car until you get home, so you don't inadvertently start cooking it.
Minnesota gets a majority of its watermelons that don't grow here from Georgia, Florida, Texas, California, and Arizona as they are the United States' largest watermelon producers, with Florida producing more watermelon than any other state.
Here is the lineup of The 2023 Minnesota State Fair Grandstand Concert Series
Come Visit Watkins, MN With Us in Pictures
LOOK: Record Fish Caught in Minnesota
Stacker
compiled a list of fishing records in Minnesota from Land Big Fish.
More From 1390 Granite City Sports