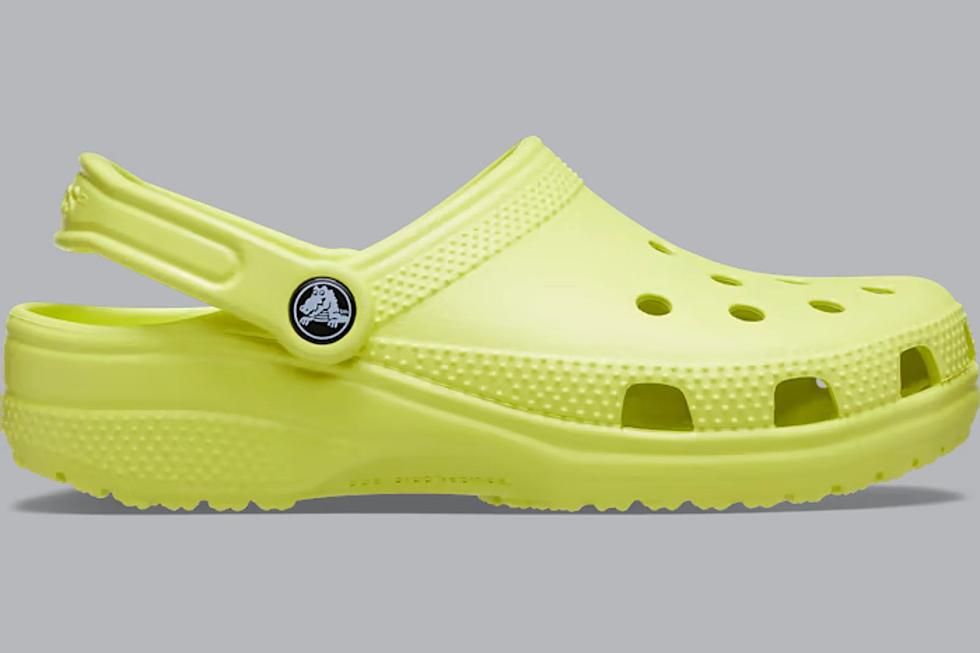 Cowboy Crazy Minnesotans? New Crocs Are Your Fashion Statement
Photo by Crocs via crocs.com
Pre-pandemic most of us just laughed at and ridiculed Crocs.  Post-pandemic we we're all wearing them, swearing by their comfort and being quite fine with the fact that for the most part, they are not attractive footwear.  Justin Bieber and Post Malone are on the Crocs wagon and Luke Combs has his own line of Crocs.
Did you know there is a National Croc Day?  I certainly did not.  But there is.  It's this month on October 23rd.  Or "Croctober" as the folks at Crocs have dubbed it.  And this brand new Croc style is being released in celebration of that day.
So, what they've come up with is a Croc Cowboy Boot.  You read that right, a Croot as I believe it should be called.  I didn't see that name on their website anywhere, but I feel like it's got a good ring to it.  However, the folks at Crocs may not agree.
Crocs.com says:
Available Soon on Croc Day, October 23. Our Classic Crocs Cowboy Boot was made for our fans and inspired by our fans' creativity. This limited-edition Croctober boot features a signature Crocskin texture, metallic disco desert embroidery details, and a spinning spur on the back so you can really kick up some dirt. Plus, each pair includes a Croc Star™ Jibbitz™ charm, 2023 Cowboy Duke Jibbitz™ charm, and plenty of room to add your own personalization.
Did you read all of that?  Because I want to be sure that you saw that these Croc Boots include spurs.  SPURS!  And a spinning spur at that.
So now that you know, all you need to do is wait it out for another couple weeks until they go on sale.  Then, ride 'em Cowboy!
More about Crocs meteoric rise during the pandemic here:
Even more from CNN.
Top 20 Minnesota Breweries From All Over the State
Top breweries in the Minnesota ranked according to Brewery Stars with representation from all over the state
Gallery Credit: Megan Zee
Come With Us and Tour Clear Lake in Pictures
More From 1390 Granite City Sports