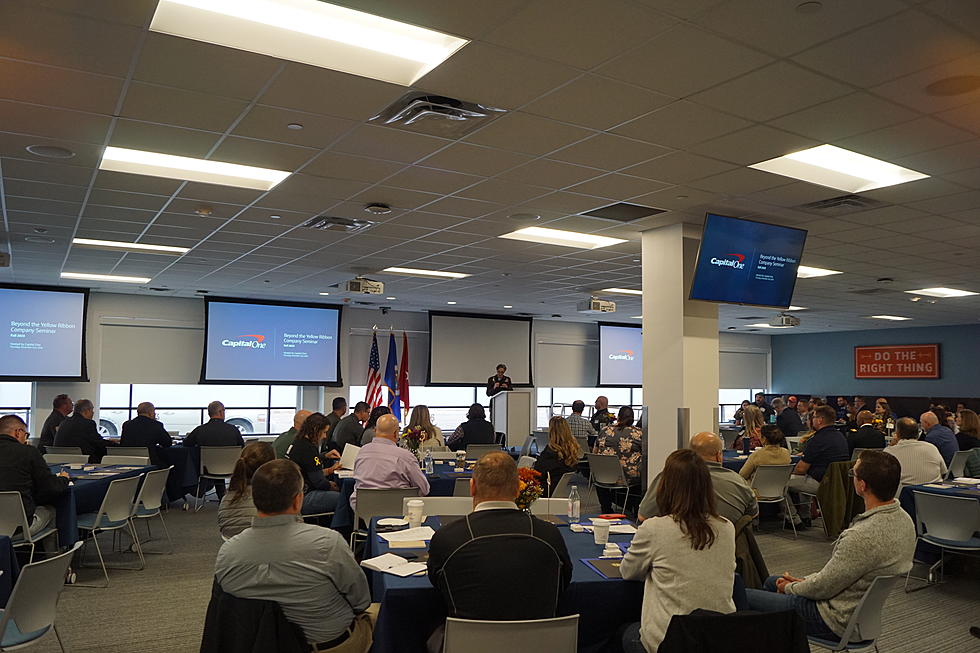 Beyond the Yellow Ribbon Fall Conference Held in St. Cloud
Sarah Mueller, WJON
ST. CLOUD (WJON News) -- A network of companies that work to support military members, veterans, and their families gathered in St. Cloud on Thursday.
The 2023 Beyond the Yellow Ribbon Fall Conference was held at the Capital One Café downtown. Representatives from nearly 80 companies and organizations from across the state got together to network and share best practices for supporting their own employees as well as Minnesota's military community at large. The conference theme was "Helping our Military Connected Employees Thrive."
Army Brigadier General Stefanie Horvath is the Director of Joint Staff for the Minnesota National Guard and served as one of the event's guest speakers. She says the Beyond the Yellow Ribbon network helps connect people with a variety of resources that they may need.
This event has happened twice a year for several years, and every year, a general officer is here to support this program. The Beyond the Yellow Ribbon network and program is a network of people, coordinators and supporters, who spend time and effort to find who in the community provides what service, and how can we match that service, that resource, to service members or family members.
Horvath has served in the Army National Guard for over 30 years and says the value of the work done and resources provided by the Beyond the Yellow Ribbon network is unquantifiable.
Put yourself in that place where a spouse may feel isolation, where they might have food insecurity, where it is really extremely difficult to help, and I think what Beyond the Yellow Ribbon offers is not only the services but the human touch, or the human connection. We all come to work, and we all go to school, but it's hard to see what is happening in an individual's life.
Some of the many resources provided include financial assistance, mental health resources, and food support.
There are many steps to becoming a member of the network including creating a steering committee, developing an action plan, undergoing an annual review process, and ongoing participation in training and awareness programs.
Beyond the Yellow Ribbon began in Farmington in 2007 and has since expanded across Minnesota. The network is broken down into ten regions with Benton, Sherburne, Stearns, and Wright counties making up the Central region.
LOOK: 100 years of American military history
LOOK: 13 Best Public Elementary Schools in Minnesota
Check out the best public elementary schools in Minnesota.
Gallery Credit: Stacker
More From 1390 Granite City Sports