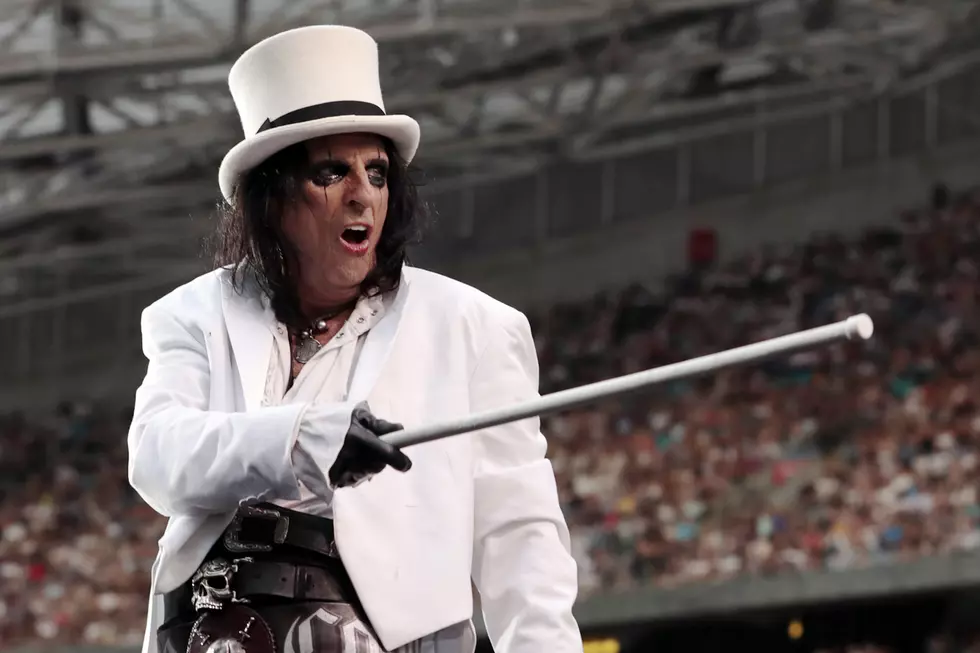 Alice Cooper Coming to Minnesota in May – Tickets on Sale Friday
Cole Bennetts, Getty Images
Remember right before the pandemic- Alice Cooper was to have a show at Mystic Lake Casino?  It was cancelled... like everything else.  And it's taken quite awhile to get things rolling again with some shows.
Alice Cooper has finally been scheduled again to perform at Mystic Lake Casino in Prior Lake.
The show is scheduled for May 5th in the Mystic ballroom.  Tickets go on sale this Friday, January 27th at 10am and they start at $59.  This is not too bad of a price considering what other artists are charging for their shows with the tacked on fees.  So, if you want to see Alice Cooper, at least it's within a range that most people can at least consider.
I've seen Cooper at Moondance, and it was a spectacular show.  It's definitely worth the the drive and the ticket.  Plus, you are at a casino.  You MIGHT win some money!  Let's be honest, chances are you are probably going to lose, but you might win. And you might win just enough to make it a free weekend including a show from Alice Cooper!
Let's think positively.
According to the news release, you can still expect a show that has a lot of theatrics.
Alice Cooper pioneered a grandly theatrical brand of hard rock that was designed to shock. Drawing equally from horror movies, vaudeville and garage rock, the group created a stage show that featured electric chairs, guillotines, fake blood and boa constrictors. He continues to tour regularly, performing shows worldwide with the dark and horror-themed theatrics that he's best known for.
If you would like to score come tickets - here is the link to do so.  This Friday, 10am they will be available.
ALSO SEE: 30 Most Decade-Defining Memes
More From 1390 Granite City Sports