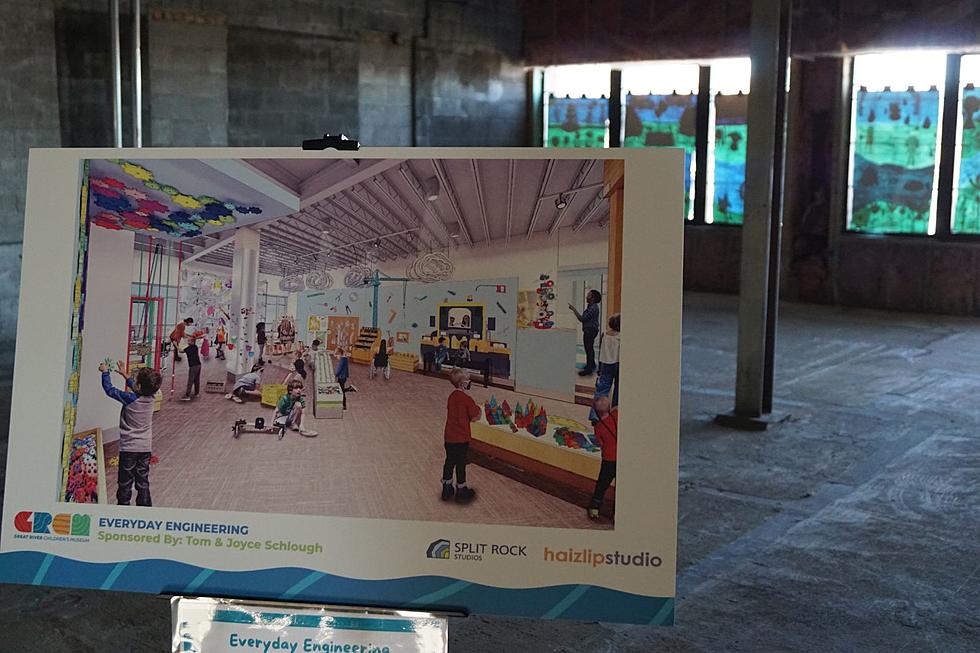 2024 Opening Still The Goal For New Children's Museum
Paul Habstritt, WJON
ST. CLOUD (WJON News) -- The renovation for a new St. Cloud museum still has a long way to go. The construction for the Great River Childen's Museum has been underway for about two months and is slowly progressing towards its late 2024 opening.
Great River Children's Museum Executive Director Cassie Miles says while they have not run into any real challenges and construction is moving along, there is still a lot of work to be done:
"We have to go from zero to sixty here so we have to hire staff, put all of our systems in place, install all of our exhibits, and make sure that everbody's trained and ready to go on day one so a lot of work ahead of us."
Miles said they have found some interesting things along the way so far:
"When we demoed one wall we found that Liberty Savings and Loan had an entire rolling glass door, quite largely a wall that we've actually kept because we found it and it was back there with a newspaper from the 1980s, so we kept that.  It was kind of a time capsule and we might use that in our future facility in some way."
Miles says they also found some old chicken tags from the 1930s when the building was used as a chicken hatchery. She says it is important for them to preserve the integrity of the space while also utilizing it for the museum's needs. Once opened the Great River Children's Museum will be the second largest children's museum in the state.
---
READ MORE FROM AUTHOR PAUL HABSTRITT:
---
SEE: 30 Toys That Defined the '70s
KEEP READING: Check out these totally awesome '80s toys
Gallery Credit: Angela Underwood
MORE: See 30 toys that every '90s kid wanted
More From 1390 Granite City Sports