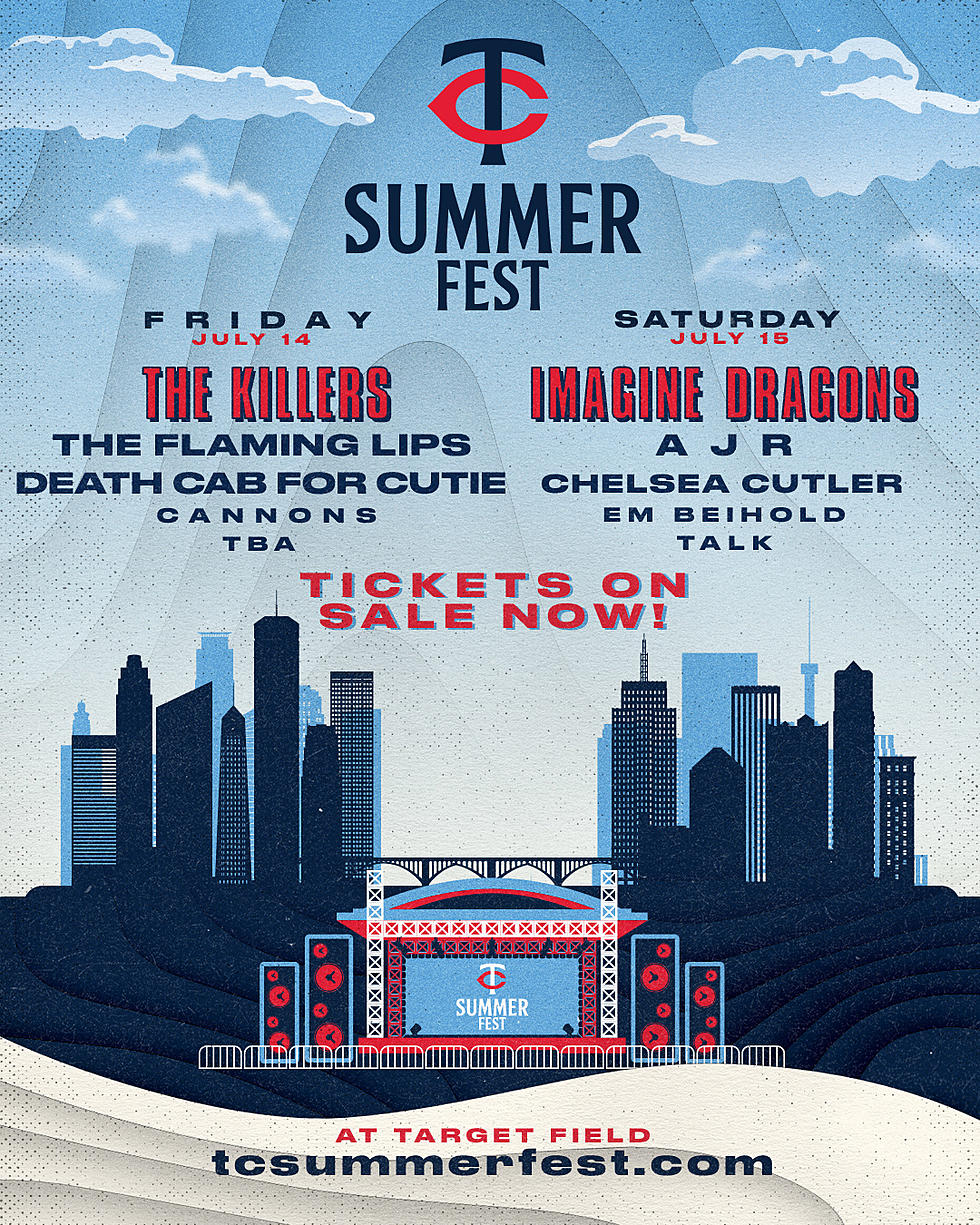 Summer Fun? Tickets Go On Sale Today For The New Music Festival At Target Field
Image Credit: TC Summer Fest
TC Summer Fest tickets are going on sale this morning at 10am! The new music festival which is taking place at Target Field was announced earlier this year, and the line-up sounds pretty fun!
The line-up which includes The Killers, Imagine Dragons, AJR, The Flaming Lips, and Death Can For Cutie. The concert will happen over two days, Friday, July 14th and Saturday, July 15th.
The Minnesota Twins website, which is promoting the Target Field concert/festival writes that:
This epic, two-night festival features some of music's biggest names, including the GRAMMY® Award-winning Imagine Dragons, The Killers, GRAMMY® Award-winning The Flaming Lips, AJR, Death Cab for Cutie, and more! Create your own unique music experience with single-night or two-night festival passes, including options to get up close in the PIT, jam out on the field, get stadium seats or choose from incredible VIP add-ons. See you at the rock weekend of the year!
The new festival fills a void left by Twin Cities Summer Jam which announced late last year it wasn't coming back in 2023.
If you are looking to get tickets, you can head to this link to try your luck!
High school me is pretty excited for the lineup as The Killers, Flaming Lips, and Death Cab for Cutie were staples on all those burned CDs we listened to going to and from school.
Remember if you are looking for tickets after the event sells out be wary of third-party vendors!
Presidential/Vice Presidential Visits to St. Cloud
More From 1390 Granite City Sports