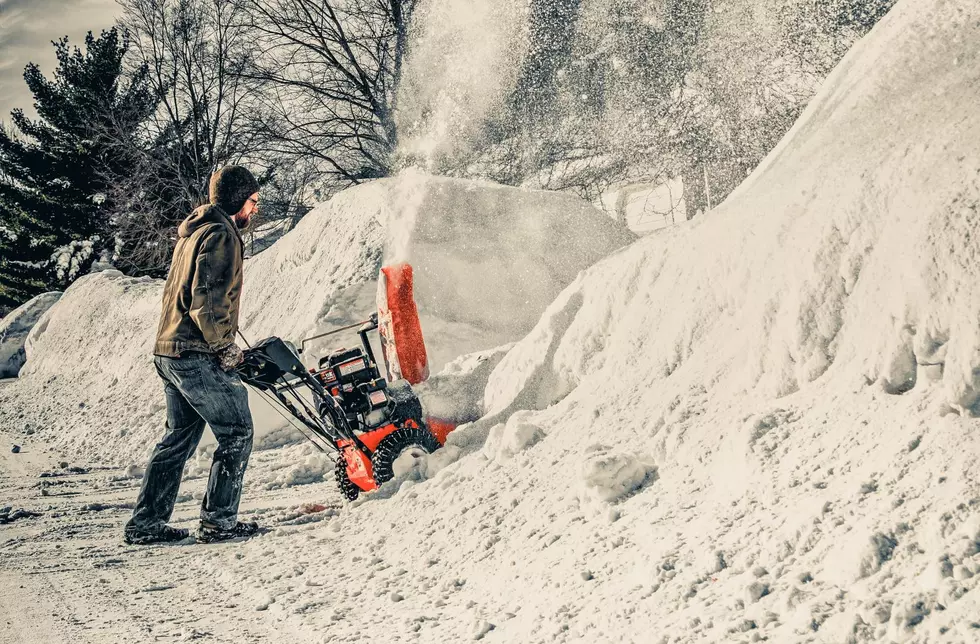 Central Minnesota To See Between 2-6 Inches Of Snow Thursday into Friday
Photo by Todd Trapani on Unsplash
Gas up the snow blowers as more snow is coming today, with more expected this weekend. The National Weather Service gave an update this morning and the snow totals remained steady from earlier in the week. Central Minnesotans can expect anywhere from 2 to 6 inches of new snowfall, with another round expected Saturday into Sunday.
No significant changes to the forecast overnight, with 3-5 inches across a large portion of the area today. Higher-end amounts from 6-7 inches are possible mainly in SE & W Minnesota. Snow arrives this morning, with the heaviest period during the afternoon.
The most 'impactful' snow is expected to fall in the late morning and continue through the evening commute. While Central Minnesota is NOT in a winter storm warning like areas of Southern Minnesota, there has been a winter weather advisory set to go into effect at noon Thursday through Friday morning that advises motorists to use caution while traveling.
After this snow event, another round in the forecast is expected to hit our area on Saturday and drop another 3-5" of snow during the day on Saturday and should stop sometime between Saturday night and Sunday morning.
It might be too early to keep those Saturday snow totals in place. But there is a general idea at the National Weather Service that some precipitation will fall, but the models are still being adjusted, and we should have a better idea by Friday.
Pictures from the 2023 World Snow Sculpting Championships In Stillwater Minnesota
The World Snow Sculpting Championships were held recently in Stillwater where teams from as far away as Mexico and Columbia competed against each other for a share of the top prize, medals, and the title of World's Best when it comes to snow sculpting.
TIPS: Here's how you can prepare for power outages
More From 1390 Granite City Sports