Sharks Teenager Scores Ridiculous Goal Through The Legs [VIDEO]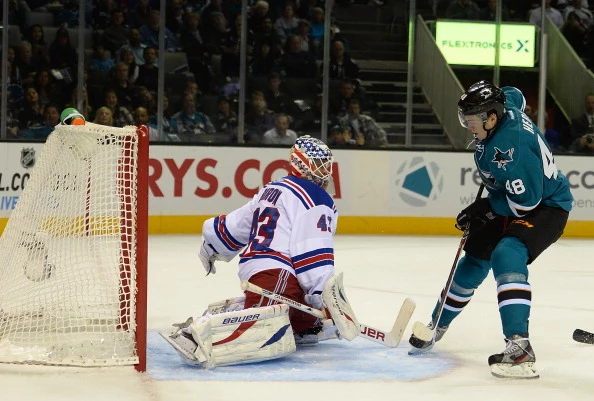 Sharks rookie Tomas Hertl, 19, scored four goals against the New York Rangers Tuesday night. His fourth goal, scored through the legs, could possibly be the goal of the year despite the youth of the current season.
Hertl's goal gave the Sharks a 8-2 lead in an eventual 9-2 win over the Rangers.
Best of 1390 Granite City Sports