You always save with The Value Connection and hundreds of values every single day. Here are some more extra-special limited-time savings, available at our website, over the counter at our retail outlets or by calling us at 320-258-SAVE.
---
NEW CASH WISE LOCATION HOURS:
Our Value Connection hours at Cash Wise are currently 8:30 am to 5 pm Monday through Friday.
We will be closed Saturdays at Cash Wise until further notice due to our staff shortage.
---
FEATURED DEALS
Prices in effect through Noon, Friday, August 19th.
C&D GRANITE
$1,000 certificate toward your next project for just $700.
COLD SPRING BAKERY
$10 general certificate for just $6.
CRAFTS DIRECT
$25 certificate for just $18.
$50 certificate for just $35.
DAIRY QUEEN IN MILACA
$5 certificate for just $3.
ERBERT AND GERBERT'S SANDWICH SHOP
$5 general certificate for just $3.
GRANITE CITY PET HOSPITAL
$25 certificate for just $15.50.
$50 certificate for just $31.
LINE-X PROTECTIVE COATINGS
Short box under the rail Line-X Spray-on Bedliner -- $618.84 value for just $470.
(Limited quantity available.)
TERRITORY GOLF
18 holes of golf with cart, Monday through Thursday -- $49 value for just $35.
18 holes of golf with cart, Friday through Sunday after 12-noon -- $60 certificate for just $44.
---
NEW ITEM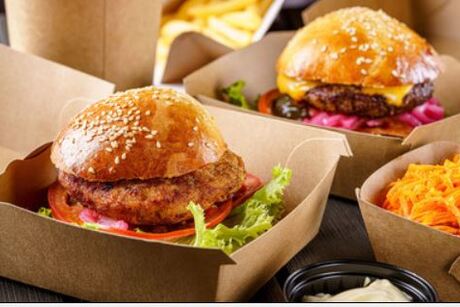 FOOD DUDES DELIVERY
Food Dudes is a food delivery service in St Cloud, Alexandria, Brainerd & Willmar. Order from some of your favorite restaurants: 7 West Taphouse, Anton's, Blueline Bar & Grill, Boulder Taphouse, BWW, Cherry Berry, Crooked Pint, Giliberto's, Jimmy's Pourhouse, LeAnn Chin, Mixin It Up, Lincoln Depot, Olde Brick House, PaPa Murphy's, Qdoba, Star of India and Ultimate Sports Bar.
$25 certificate with ONLINE CODE for just $20.
---
NEW ITEM
CARAMEL APPLE RIDE FROM LAKE WOBEGON TRAIL RIDES
Enjoy the fall colors and great apple refreshments at all the rest stops including caramel apples!
This is a rain or shine event with no refunds.
Ride starts at 202 10th Street South, Sauk Centre, MN.
Check in and event day registrations begin at 8am. Riders can choose to ride in any direction. West to West Union (15 Miles Round Trip (MRT)), Osakis (27 MRT) Or East to Melrose (17 MRT) Distances round trip range from 15 miles to 43 miles from Sauk Centre.
Spend the day riding the great Lake Wobegon Trail!
$25 registration for just $17.50.
---
NOW OPEN!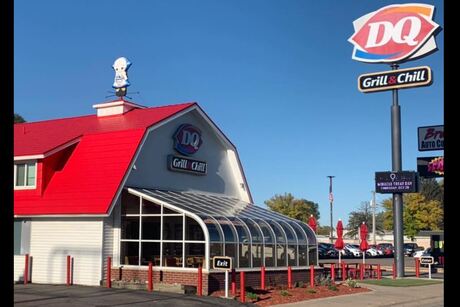 RED BARN DAIRY QUEEN
Now open! The Red Barn Dairy Queen on Highway 10 in St. Cloud under new ownership offering the same great and iconic DQ products you've grown up with like Blizzards, cones, shakes, sunaes, Dilly Bars, those poular DQ cakes, all of their hot food items and more! Peanut Buster Parfait anyone?! For over 80 years, Dairy Queen has been the quintessential spot for "Hot Eats and Cool Treats"! Located on the U.S. Highway 10 westside frontage road, about a half mile south of MN Highway 23.
$5 general certificate for just $3.50.
---
NEW ITEM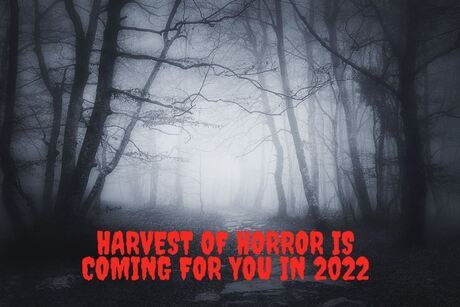 HARVEST OF HORROR
This year's Harvest of Horror begins with a hayride through the fields of St. Augusta. If you make it through alive, you will be terrorized in the timbers where "life forms" lurk in the forest. If you're lucky, you will be thrust into the darkness of a corn field where creepy beings exist. Next, you will be plunged into a tube of terror where you will encounter several beings that are not happy you are visiting. If they let you out, you will visit the Murder Home... REDRUM? Will you make it out??? If yes, you will be plunged into the total darkness of a haunted house where you will encounter bone chilling vermin. Still alive... then come back into the forest where mutants will gladly welcome your visit. Is your heart still pumping? If yes, come and find your way through the zombie room where tall and elusive beings live. Try not to be plucked out and dragged into the darkness and consumed! Come... if you have the guts! The Harvest of Horror is a partnership between a non-profit and private organization in the Central Minnesota area. Each year a portion of the proceeds benefit the non-profit. Since 2011, over $106,000 has been raised! Thanks for helping make this a great event!
General admission + "Fast Pass" to 2022 Harvest of Horror -- $45 value for just $22.50.
---
FOLLOW THE VALUE CONNECTION ON FACEBOOK & TWITTER
Follow The Value Connection on Facebook and Twitter! Stay up-to-date on our newest items, limited time specials, on location events and more.
---
Here are several ways to order from The Value Connection:
-- Shop online at TheValueConnection.com. We'll mail certificates to you.
-- Call 320-258-SAVE (320-258-7283) to place your order. We'll mail certificates to you.
-- Buy and pick-up certificates at one of our retail outlets:
Value Connection Headquarters for Townsquare Media at 640 SE Lincoln Avenue, Monday-Friday 8-6, Saturdays 9-1.
Cash Wise Waite Park at 113 Waite Ave S in Waite Park Monday - Friday 8:30-5. (Closed 12:30p - 1p for lunch daily)
Certificate purchases are non-refundable. If you have a certificate for a business and it closes, you will have up to 90 days after the business close date to exchange for credit bucks (store credit) on your Value Connection account. This also applies to a business name change where certificates aren't redeemed under the old name.
---
Sign-up for our Value Connection Newsletter!
We'll deliver weekly specials on Monday mornings and weekend specials on Friday mid-day!
*

 Email

*

 First Name

*

 Last Name

*

 Zip

*

= Required Field
Email Marketing You Can Trust