You always save with The Value Connection and hundreds of values every single day. Here are some more extra-special limited-time savings, available at our website, over the counter at our retail outlets or by calling us at 320-258-SAVE.
---
FEATURED DEALS!
Prices in effect until Noon to Friday, February 21st, 2020.

COYOTE MOON GRILLE
$10 toward food and/or beverage for just $7.
EXECUTIVE FILM
$250 certificate toward automobile window tint for just $150.
GARY'S PIZZA
$10 general certificate for just $7.
GILMAN CO-OP CREAMERY
$10 general certificate for just $7.
$50 general certificate for just $35.
HEARTLAND TIRE
Oil change -- $29.99 value for just $19.
Synthetic BLEND Grade full service Valvoline oil change -- $39.99 value for just $25.
FULL SYNTHETIC grade fuill service Valvoline oil change -- $59.99 value for just $38.
PEAK PHYSIQUE
One month membership -- $179 value for just $119.
Twelve month membership -- $1,548 value for just $998.
---
NEW ITEM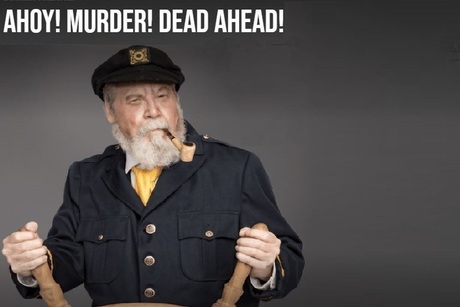 AHOY! MURDER! DEAD AHEAD!
AHOY THERE! And welcome aboard! Spend the evening in the ballroom of an extravagant cruise ship that is bound for an exotic northern location…. Experience the high seas, help rename the ship and prepare yourself for MURDER in the funniest way possible! You will be immersed in this hilarious murder mystery comedy filled with lots of Minnesotan references and jokes, written and directed by local theatre artist Heather Mastromarco. Enjoy mingling with boisterous characters and shady suspects. A sea captain with no sense of direction, a cruise director involved in scandalous love affairs, a phantom thespian, rivals, mystery passengers….is blood thicker than sea water? Scandals, and Treasures, and Murders, OH MY!! Could everyone really be who they say they are?? See if you can decipher who the murderer is.
But Wait! You can't solve a murder on an empty stomach! Dinner includes salad, parmesan encrusted chicken, green beans, garlic whipped potatoes, and white chocolate raspberry torte dessert.
Content guide: This show is recommended for adults due to coarse language and mature themes.
Adult Dinner Show Ticket for Thursday nights, March 5-19 -- $64 value for just $45.
 
Adult Noon performance ticket for Saturdays -- March 7 or 14 -- $64 value for just $45.
---
NEW ITEM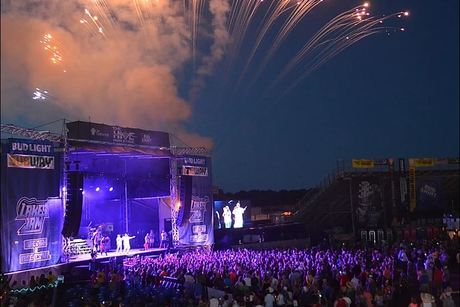 LAKES JAM
Get your 3-day (Thurs-Sat) general admission ticket now to this annual music festival on the grounds of Brainerd International Raceway June 25th through the 27th. Tax included in prices. Includes access to the general admission and vendor areas. Camping and parking passes sold separately.
PRICES WILL GO UP THROUGHOUT THE SPRING AS THE NUMBER OF TICKETS IN EACH PRICE TIER SELLS OUT! Your best deal on tickets is to buy NOW! There will not be large price discounts right before the festival this year. Plus, if you buy now through "The "Value Connection" you save even more by avoiding those extra online ticketing fees of $10 or more! This year's line-up includes Brothers Osborne, Jon Pardi, RATT, Tracy Lawrence, Chris Lane, Jackyl, Matt Stell, Runaway June, Slaughter and several more! Get all your details at www.lakesjam.com.
Retail price and selling price on the Value Connection includes tax.
HURRY -- THESE EXTRA-DISCOUNTED TICKET PRICES WILL GO TUESDAY, FEBRUARY 18. GET THEM TODAY.
Weekend ticket -- $149.95 value for just $129.
Thursday single day ticket -- $96.01 value for just $79.90.
Friday single day ticket -- $96.01 value for just $79.90.
Saturday single day ticket -- $96.01 value for just $79.90.
---
LIMITED TIME DEALS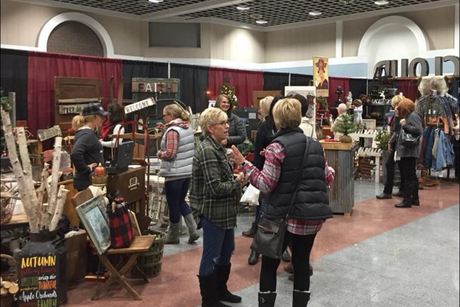 JUNK JUNKTION
Junk JUNKTION is a great vintage market event! Their previous shows have had lots of vendors and great shopper turnout! Are you a collector or seller of repurposed, rusty, shabby, industrial, retro and handcrafted items! If so, you should be a vendor at this event! Junk Junktion is about things vintage and antique! Brought to you by Modern Barnyard and The Rusty Pick. www.junkjunktion.com is the place to get more information on this event.
10 x 10 ft booth to sell items 3/13-3/14/20 at the River's Edge Convention Ctr. Good for ONE business/vendor to display their wares. You also receive 10 tickets to the event. MUST CALL MODERN BARNYARD RIGHT AFTER YOU PURCHASE THIS!
Booth rental for Junk Junktion -- March 13-14 -- $250 value for just $155.
---
HALF PRICE SPECIALS
REVOLVER STUDIOS
Revolver Studios has an excellent team of experienced and professionally trained staff. Their staff members are trained to teach to each individual person, celebrating what their body can do. Their instructors will challenge you, but always from a place of kindness, understanding and body-positivity. The entire team at Revolver Studios is committed to maintaining an environment free of judgment and full of encouragement. They guide instructors in using inclusive language and teaching techniques, and every member of the team is dedicated to on-going growth and education.​
Revolver Studios is changing the way society views dance and fitness, and they're starting right here in our own backyard. Revolver Studios is committed to creating space for ALL bodies to enjoy movement and to growing a safe, supportive, body-positive community.
$50 certificate at Revolver Studios for just $25.
$20 certificate at Revolver Studios for just $10.
---
HALF PRICE SPECIALS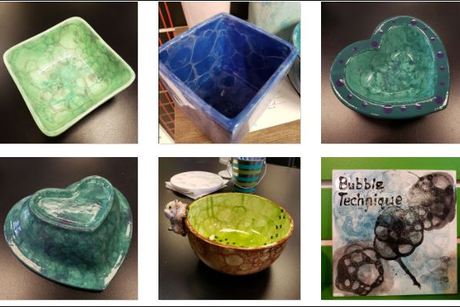 COLOR CITY POTTERY
If you're hosting a local event, consider booking a pottery painting class at Color City Pottery! They host private events for small groups. You can create unique pottery with a quick turnaround for parties, team-building events and more.
They also have public events for you to attend in a group setting. Keep an eye on their website for a list of our upcoming public events.
$10 certificate at Color City Pottery for just $5.
---
HALF PRICE SPECIALS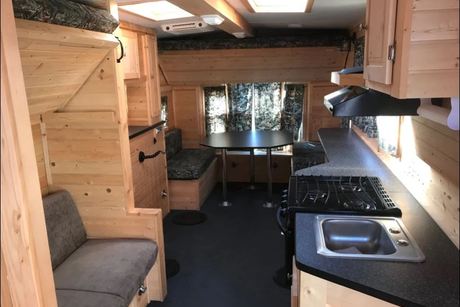 MINNESOTA RECREATIONAL RENTALS
At MN Recreational Rentals they rent 2018 and newer premium sleeper houses and if you choose not to stay on the ice, try one of their day houses. Houses will be clean, preheated and holes predrilled inside.
A member of their staff will be available 24/7 to assist you if problem should arise.
They also offer you rental of a MarCum VS485C underwater viewing system, a Hummingbird ICE 35 Flasher, or a Eskimo ice auger, should you feel you would like to do some afternoon scouting.
$100 certificate toward rental from Minnesota Recreational Rentals for just $50.

$50 certificate toward rental from Minnesota Recreational Rentals for just $25.
---
LIMITED TIME SPECIAL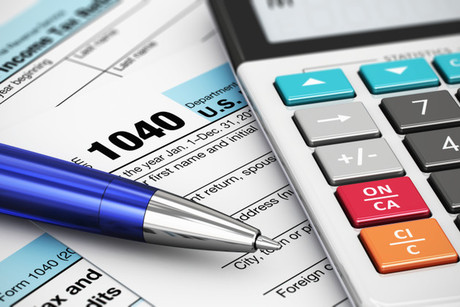 LIBERTY TAX
Get the maximum tax refund and friendly service you deserve! Your friendly, local tax experts are just around the corner and happy to help at Liberty Tax in St. Cloud.
$100 certificate toward tax service at Liberty Tax for just $55.
---
NEW WAY TO SHOP THE VALUE CONNECTION!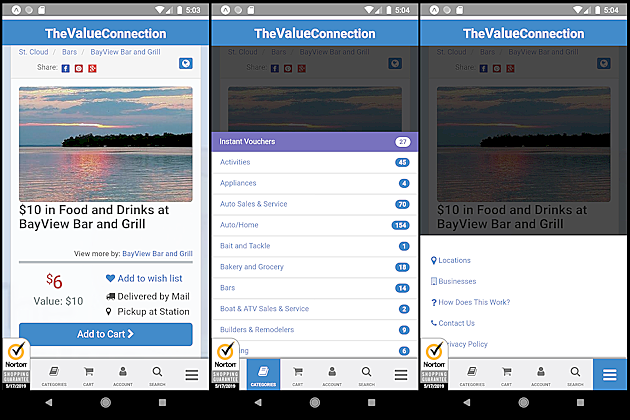 Shop easier with our NEW App! Available now for both Apple & Android phones!
---
LIMITED TIME SPECIAL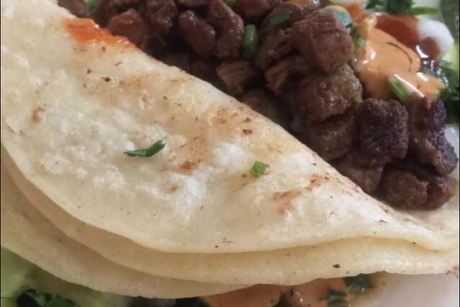 LA PERLA TAQUERIA Y MARKET
Fresh and flavorful food! This is the place to go if you're looking for authentic Mexican food with great service. Located in the Sundial Village in Waite Park.
$10 General Certificate for $5
---
FOLLOW THE VALUE CONNECTION ON FACEBOOK & TWITTER
Follow The Value Connection on Facebook and Twitter! Stay up-to-date on our newest items, limited time specials, on location events and more.
---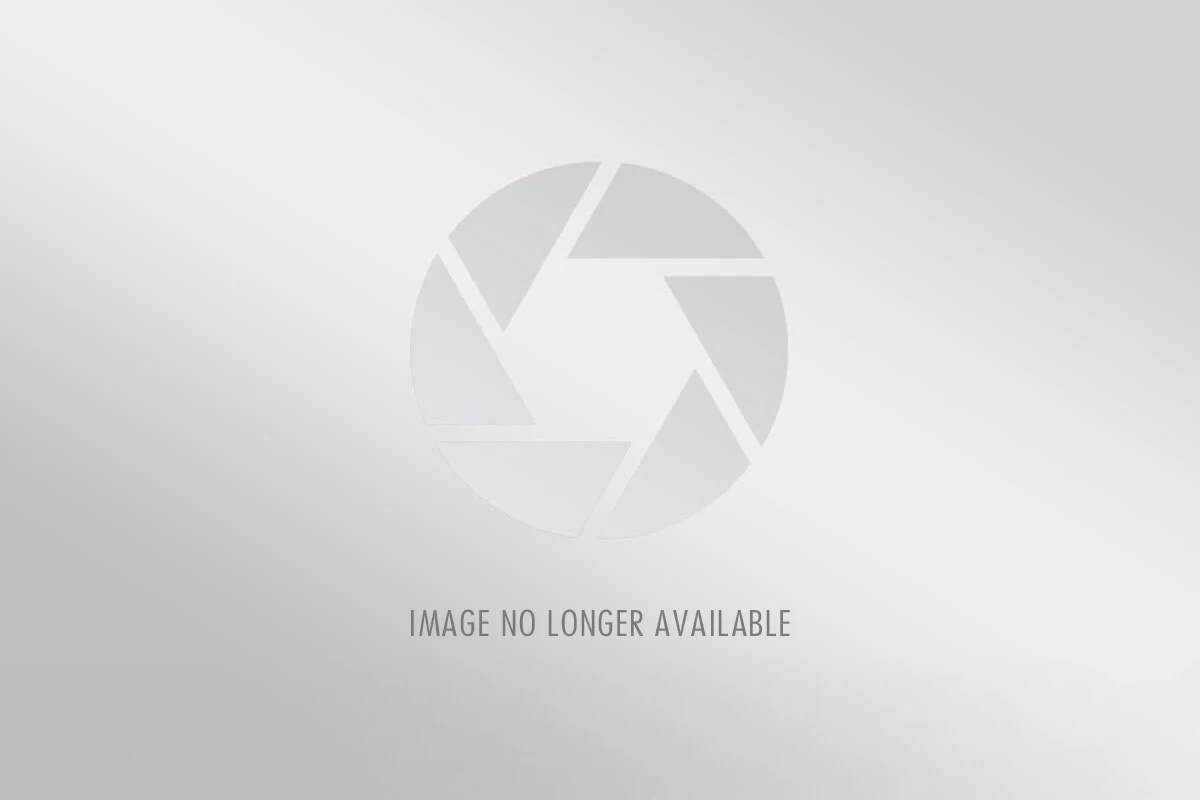 Here are several ways to order from The Value Connection:
-- Shop online at TheValueConnection.com. We'll mail certificates to you.

-- Call 320-258-SAVE (320-258-7283) to place your order. We'll mail certificates to you.

-- Buy and pick-up certificates at one of our retail outlets:
Value Connection Headquarters for Townsquare Media at 640 SE Lincoln Avenue, Monday-Friday 8-6, Saturdays 9-1.
Miller Auto Plaza at 2930 2nd Street South in St. Cloud, Monday-Friday 9-9, Saturdays 9-6.
Cash Wise Waite Park at 113 Waite Ave S in Waite Park Monday - Saturday 8:30-5 & Sun 10 - 3 (Closed 12:30p - 1p for lunch daily)
---
Sign-up for our Value Connection Newsletter!
We'll deliver weekly specials on Monday mornings and weekend specials on Friday mid-day!
*

 Email

*

 First Name

*

 Last Name

*

 Zip

*

= Required Field
Email Marketing You Can Trust