You always save with The Value Connection and hundreds of values every single day. Here are some more extra-special limited-time savings, available at our website, over the counter at our retail outlets or by calling us at 320-258-SAVE.
---
FEATURED DEALS
Prices in effect until Noon, Friday, January 29.
AMERICAN DOOR WORKS
$100 certificate for just $72.
HASTY 183 DINER IN CLEARWATER
$10 food and beverage certificate for just $5.50.
LINCOLN DEPOT BAR & GRILL
$10 food and beverage certificate OR Instant Voucher for just $6.
LITTLE JIM'S SPORTS IN ANNANDALE
$100 general certificate for just $68.
THE OLD CREAMERY CAFE IN RICE
$10 food and drink certificate for just $6.
PERKINS RESTAURANT & BAKERY
$10 certificate for just $5.50.
QUALITY CLEANERS
$10 in dry cleaning services for just $6.
THE ROYAL RESTAURANT AND CATERING IN LITTLE FALLS
$10 food certificate for just $5.50.
---
NEW ITEM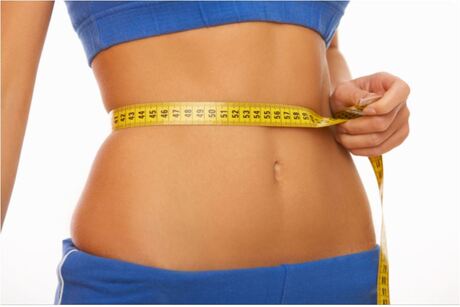 REJUV MEDICAL
Rejuv's infrared wraps are the ideal way to boost your immunity, bolster your weight loss goals and enjoy amazing and numerous health benefits, including the reduction of inflammation and total skin rejuvenation. By using far infrared heat, you are able to get a passive cardiovascular workout, while relaxing in a 60 minute wrap and can burn up to 900 – 1200 calories per session! Unlike other wraps systems, we combine Revision's BodiFirm Lotion to all of our wrap packages so you get amazing contouring results that last!
Infrared wrap -- $120 value for just $78.
---
NEW ITEM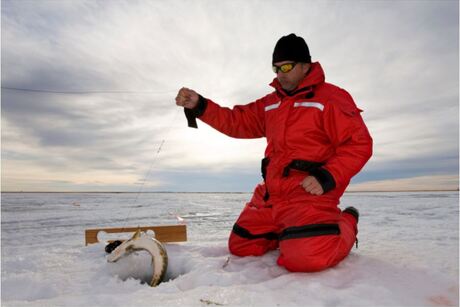 BRAINERD JAYCEES ICE FISHING CONTEST
This year's Ice Fishing Extravaganza is "virtual" and statewide. After you purchase your ticket, you will need to download the FishDonkey App to convert your ticket to a registration into the contest through the App. Go to icefishing.org for information on downloading the App and the complete details on how this year's contest will work.
Ticket to the Brainerd Jaycees Ice Fishing Contest on January 30, 2021 -- $50 value for just $40.
---
LIMITED TIME SPECIAL
SCHWEGEL'S LANDSCAPING & TREE SERVICE
Schwegel's has over 12 years of experience in the landscaping and tree trimming and removal business. They provide a very professional service at a low cost. Their mission is to provide these services to you at an affordable price. They do work on patios, retaining walls, lawn and sod work, shoreline maintenance and other landscaping tasks. For your trees they can do complete removal and/or stump grinding, trimming of trees, lot clearing and more. Fully licensed and bonded.
$200 certificate for just $125.
---
NEW WAY TO SHOP THE VALUE CONNECTION!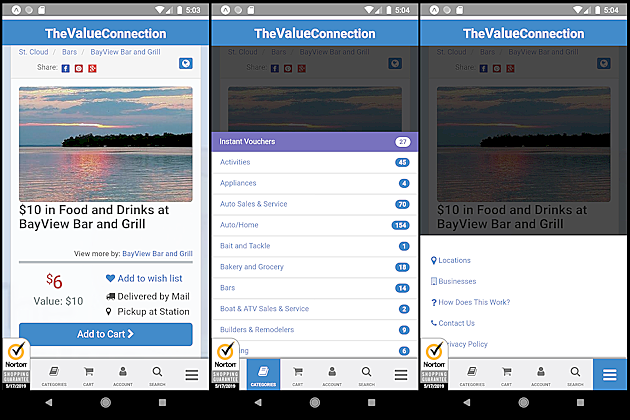 Shop easier with our NEW App! Available now for both Apple & Android phones!
---
FOLLOW THE VALUE CONNECTION ON FACEBOOK & TWITTER
Follow The Value Connection on Facebook and Twitter! Stay up-to-date on our newest items, limited time specials, on location events and more.
---
Here are several ways to order from The Value Connection:
-- Shop online at TheValueConnection.com. We'll mail certificates to you.
-- Call 320-258-SAVE (320-258-7283) to place your order. We'll mail certificates to you.
-- Buy and pick-up certificates at one of our retail outlets:
Value Connection Headquarters for Townsquare Media at 640 SE Lincoln Avenue, Monday-Friday 8-6, Saturdays 9-1.
Cash Wise Waite Park at 113 Waite Ave S in Waite Park Monday - Saturday 8:30-5. (Closed 12:30p - 1p for lunch daily)
---
Sign-up for our Value Connection Newsletter!
We'll deliver weekly specials on Monday mornings and weekend specials on Friday mid-day!
*

 Email

*

 First Name

*

 Last Name

*

 Zip

*

= Required Field
Email Marketing You Can Trust