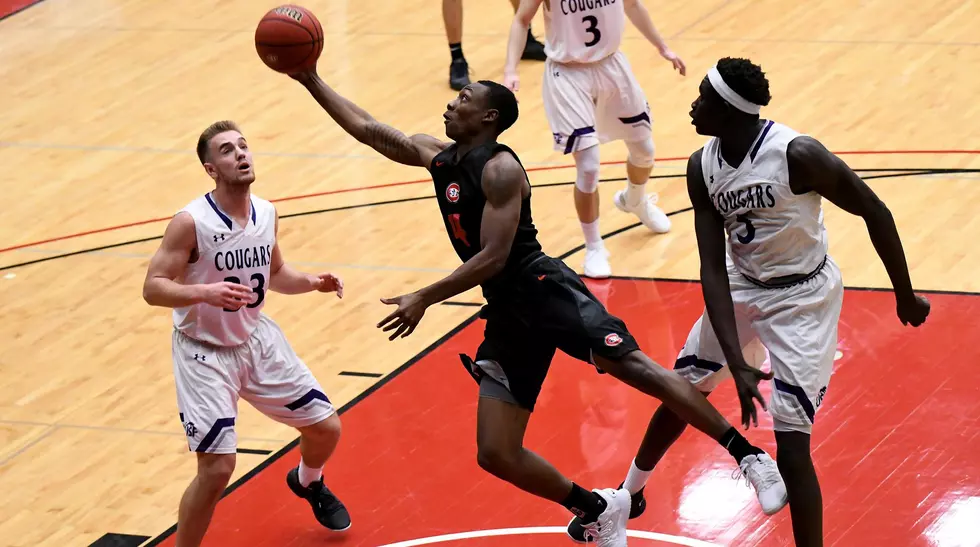 scsuhuskies.com
The St. Cloud State University men's basketball team came up short in their first game of the season against Ouachita Baptist University on Friday.
The Huskies floundered early, trailing 30-23 at the half. They outscored the Tigers in the second frame 28-26, but it was not enough to catch up. SCSU fell 56-51.
Trevon Marshall led the team with 16 points and four rebounds. Anthony Roberts added 10 points and six rebounds.
The Huskies fall to 0-1. They will play their second and final game of the GAC Conference Challenge against Harding University in Searcy, Arkansas on Saturday night. You can catch that game at 7:00 p.m. on AM 1390 Granite City Sports.
More From 1390 Granite City Sports