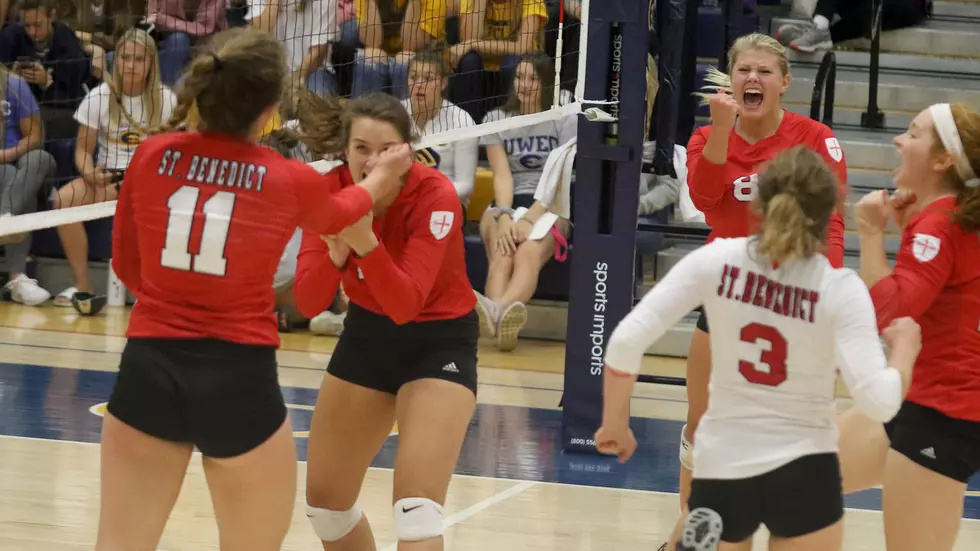 Bennies Close Out Non-Conference Play with Win at St. Scholastica
gobennies.com
The College of St. Benedict volleyball team tallied their second straight and 19th overall win on the road against St. Scholastica.
St. Ben's easily took the opening set, 25-16, dropped the second 25-22, and came back to win the final two 25-18 and 25-20.
Four players reached double-digit kills in the match: Hunter Weiss with 17, Madison Weiss with 14, Emily Marso with a career-high 11, and Gabby Heying with 10.
The Bennies improve to 19-3. They will kick-off their final four games when they Carleton College on Friday at 7:00 p.m.
More From 1390 Granite City Sports