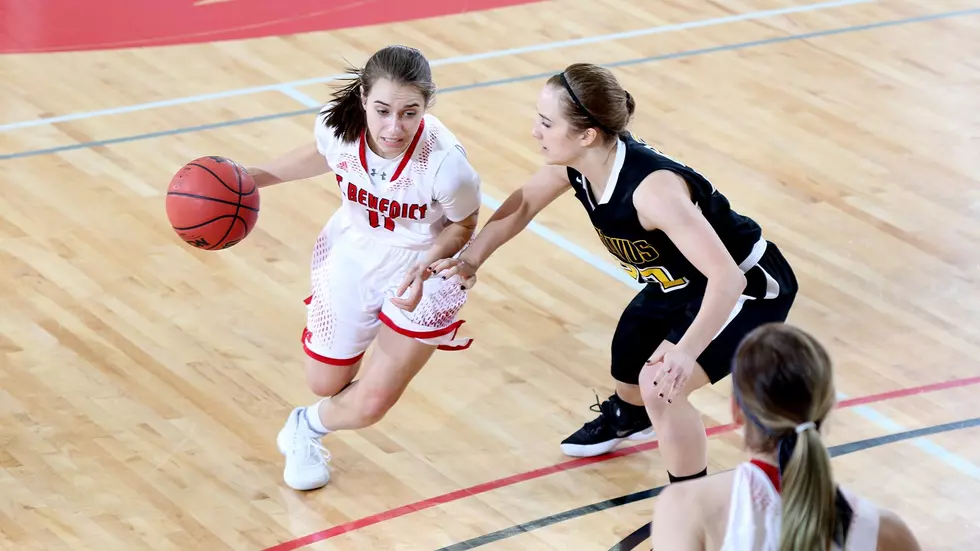 Bennies Blown Out in Final Quarter
gobennies.com
The College of St. Benedict basketball team could not hold on to beat the University of St. Thomas in St. Paul on Saturday.
Despite falling behind 12-8 in the opening quarter, the Bennies turned things around in the second to close the gap to 24-22 at the break.
In the third quarter, CSB caught up to the Tommies, tying the game 38-38. The final frame saw eight lead changes, with the Bennies up by as many as three before a late push gave St. Thomas the edge. The Tommies topped the Bennies 64-56.
Maddie Schmitz led the team with 13 points and five rebounds. Madison Doran added 10 points.
The Bennies fall to 6-6 and 2-5 MIAC. On Wednesday they will travel to Winona to face St. Mary's University at 7:00 p.m.
More From 1390 Granite City Sports